Pilkington 2-1 Whaley Bridge
Saturday 23rd February 2019, Cheshire League Premier Division
Pilks earned their three points with a 2-1 win over Whaley Bridge at the Arcoframe. With the opposition on a unbeaten run of 16 games this was always going to be a tough game to win but I don't think anyone was prepared for the physicality and quality that they offered.
From the opening minutes it was obvious that Whaley Bridge were not going to let Pilks settle into their rhythm and they made it difficult for them all day. The opposition opened the scoring on 15 minutes when a simple ball over the top was not dealt with and the league's leading goalscorer Sam Leadbetter took his chance well.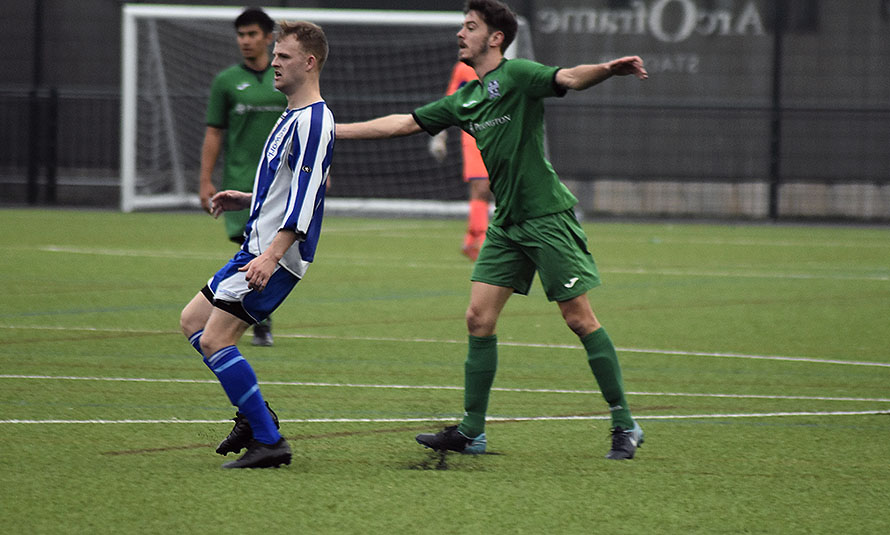 Pilks were knocking on the door but the very well organised opposition stood firm. Ben Maddocks was unlucky not to equalise five minutes later when his chip from the edge of the box went close. Ten minutes from the half Deklan Hill was unable to finish after a mazy run into the box and then right on the half Adam Dixon's free kick was tipped over.
Pilks came out in the second half with more purpose to get the equaliser and got their rewards after only a few minutes. Man of the Match Graham Boylan curled the ball into the top corner from the edge of the box.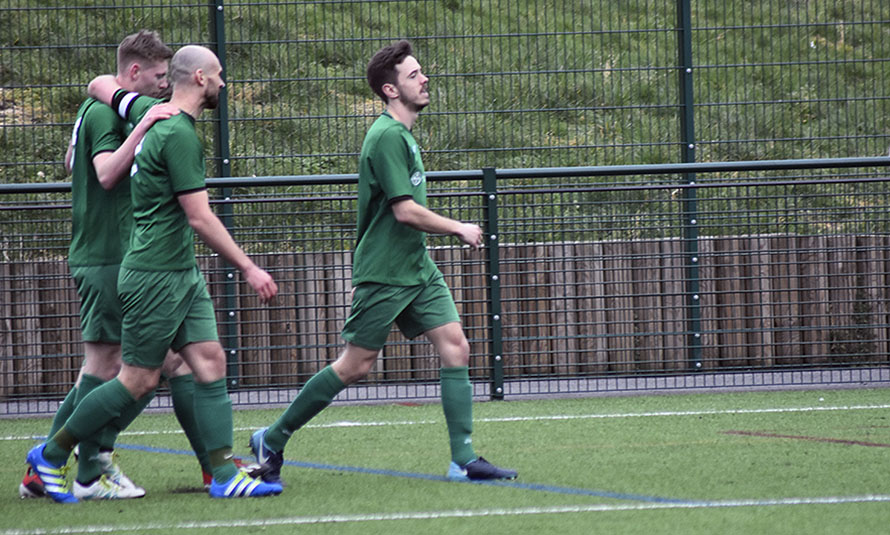 Ten minutes later and Pilks went ahead when Dixon delivered a pinpoint free kick onto Luke Sephton's head.
On 70 minutes Maddocks again went close as he slipped it passed the keeper but it went just wide and he was unlucky with two further chances to extend the lead. Their Whaley Bridge keeper then did well five minutes from time to stop Matty Taylor scoring.
Whaley Bridge were persistent and didn't lie down throughout the second half. Callum Barry and Miguel Gillam did well stifling the threat of Leadbetter and young Sam Tickle was alert to every chance they had.
This was a hard fought victory which keeps Pilks in touch with League Leaders Altrincham Reserves with only four games remaining.
Managers' Comments "This was a tough and crucial win that keeps us in touching distance of the league leaders. They were very resilient and it knocked us off our stride in the first half but the second half performance was outstanding."
MOM: Graham Boylan