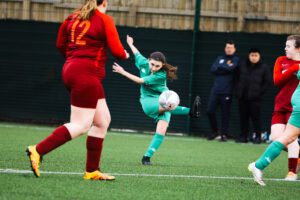 Pilkington earned another win in the League Cup on Sunday, continuing their unbeaten run in the competition. Unphased by the changes in the starting lineup, The Pilks put five past Mossley Hill Devs in a 5-0 win at Tiber Football Centre with the help of five different goal scorers.  
Skipper, May Mallon got her team their first goal of the day in the 22nd minute. The ball was played into the box by Jade Sparrow. A well composed Carla Landers laid it off for her captain who fired it first time into the net.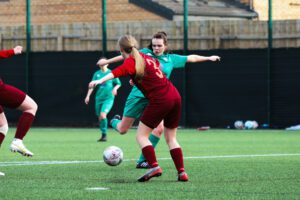 Rebekka Roberts had her chance on goal as she found herself in shooting position in the penalty box but her shot was just wide.  
Right before the end of the first half, Landers got herself another assist through a well taken corner. The ball was spilled by Mossley's keeper before being tapped in by Rebecca Birchall.
In the 53rd minute, chaos ensued in the box after George Oxley's initial shot was saved but the ball fell kindly for Sparrow who netted the team's third. The forward had a brace in sight but her shot was driven into the side netting instead.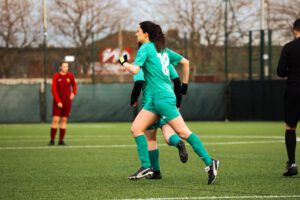 After setting up two goals for her teammates, Landers bagged a goal herself as the game passed the 68th minute. Receiving the ball from Karen Quinn, the centre-forward drove towards goal. With nobody to press her, she fired a low driven shot into the bottom corner to make it 4-0. Despite the Mossley's goalkeeper's best efforts, she was unable to reach Landers's powerful strike unlike the numerous saves she had been forced to make at full stretch the entire game.  
With seven minutes to go, Nicole Franey, who came on in the second half made it 5-0 with the help of Molly Grey. The Pilks had several other chances to increase the deficit but it was either the goalkeeper or the post that got in their way.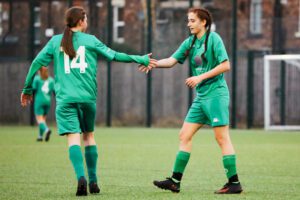 Pilkington had defeated Mossley 7-0 just two weeks ago and will face them once again this Sunday albeit in the League. The match will be Pilkington's return to the LWYFL Division 1 since the Christmas break.