Our Goal
Our community programme, Pilkington FC in the Community, uses the power of football to inspire the people of St Helens.
Our Target
To raise aspirations, encourage confidence and build skills to help people reach their full potential.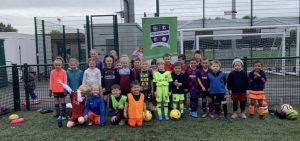 By enabling football, in a safe environment, we are committed to creating opportunities that will improve the physical and mental wellbeing of those throughout the community – from children and young people, to senior citizens.
Our Game Plan
We seek to provide enjoyment for as many people as possible and to break down barriers that may prevent people getting involved. We believe football is for all, regardless of their age, ability or background.
Our Training

From after-school clubs and holiday soccer schools, to walking football and our disability team, there is a football session for everyone.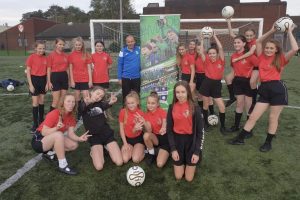 We deliver a range of programmes, each tailored to give participants the chance to learn new skills, make new friends and engage in healthy activity, regardless of age, gender, ethnicity or ability.
Our programme is led by qualified and experienced coaches, delivering exciting and innovative sessions that ensure everyone has a brilliant and enjoyable time.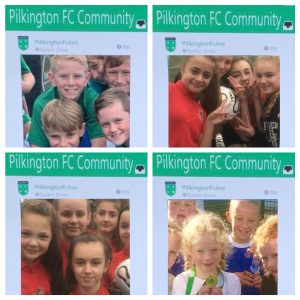 Our Mission
To play a lead role in Pilkington FC's success off the field by taking the club closer to the heart of the community.
Our Vision
To be an outstanding provider of sport, education and health and wellbeing programmes within St Helens for the people of St Helens that enhance lives, break down barriers and make a difference.
Top Shots – just some of our work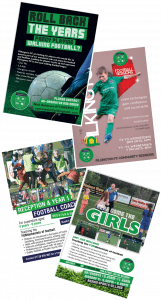 Our Values
Commitment
We are committed to making a positive difference to the lives of the people of St Helens.
Respect
We respect our community, celebrate diversity and embrace inclusion by understanding the needs of individuals and encouraging personal development.
Teamwork
We collaborate with local agencies and key stakeholders to forge long and fruitful partnerships that benefit businesses and improve the lives of local people.
Quality
We are focused on delivering quality in everything we do to provide opportunities that enrich, motivate and transform our local community.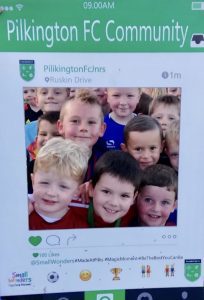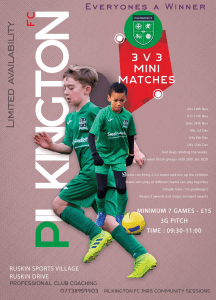 Funding
Though we share the ethos of Pilkington FC, we are financially independent from the club. We rely on fundraising activities, donations, sponsorships and grants to do the work we do. Every single penny that we raise goes towards creating new opportunities for the people of St Helens.
Come and join us
To hear more about our work, take part in one of our sessions, or support our work financially, please contact our Community Officer, Nick Robinson on 07738 959903 or community@pilkingtonfc.com
PILKINGTON FC in the Community – we care about you