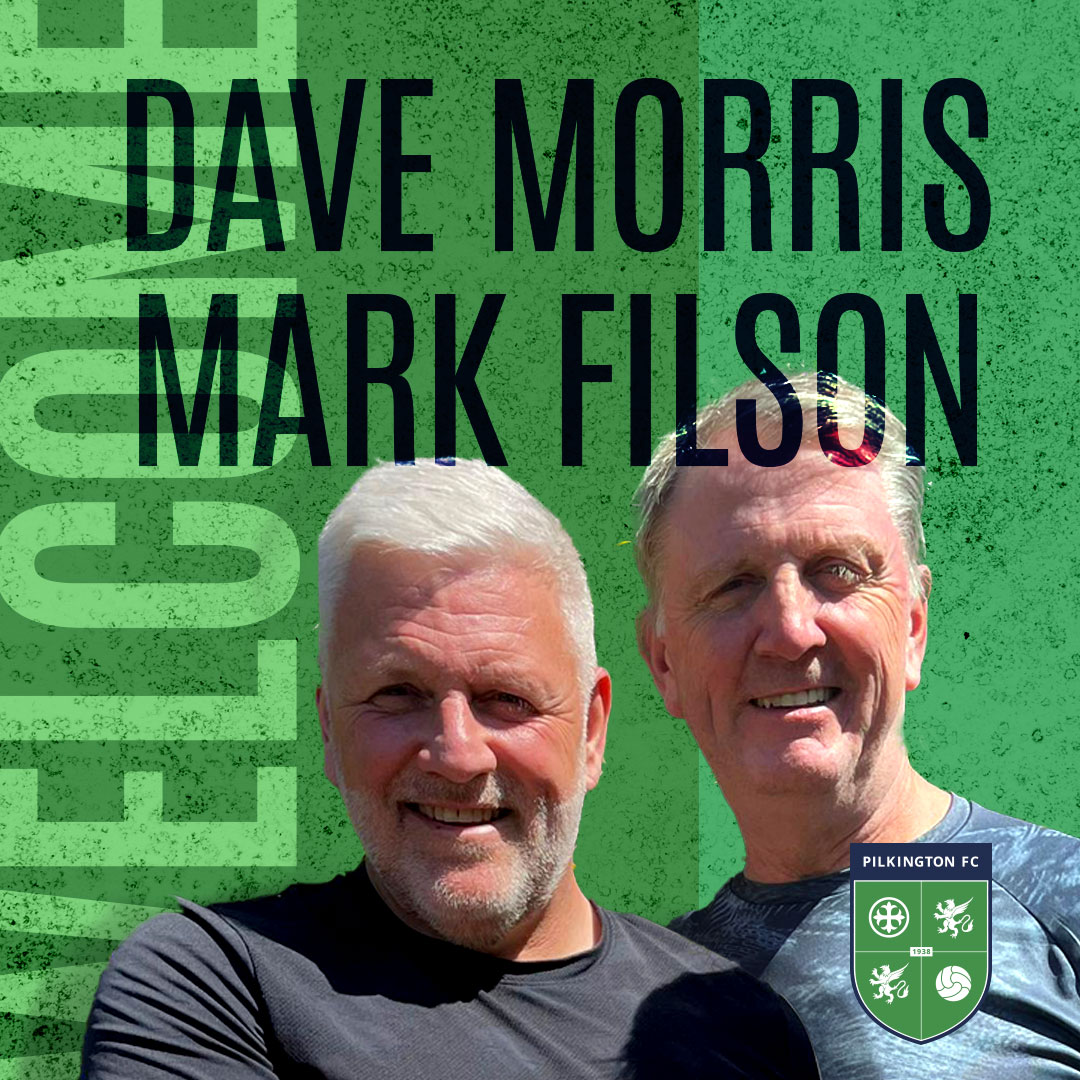 Pilkington FC are delighted to announce Dave Morris and
Mark Filson as the new u23s management team.

Dave and Mark have vast experience in developing talent and were in charge of St Helens Town u18's who in the 21/22 season were considered the most talented young squad of players in the area – winning the County Cup and having a fantastic season in the North West Youth Alliance.
Last season they took the helm at Billinge FC and with a young team they held their own in the Cheshire League Division One, with some of their previous young guns making their debuts in the adult game.
The Chairman, Mark Hayes said of the appointment 'We were keen to get Dave and Mark in at the beginning of last season but we were a little too late.
The u23s are a vital part of our non-league set up and Dave and Mark have the high standards and winning mentality that reflects our first team environment.
We're looking forward to them getting down to work and helping us develop the pathway for local young talented players into the first team."
Both Dave and Mark are looking to strengthen the u23s squad in preparation for the start of the season so if you are keen to get a break into non-league football give Dave a call on 07912 781 369.
Look out also for our trial games and training sessions over the coming weeks.