Steeton AFC 2-0 Pilkington FC

28th September 2019, North West Counties Division North
A disappointing performance against the divisions' bottom team resulted in another defeat for Pilks.
From the outset it was Steeton who seized the initiative keeping Pilks pinned in their own half. The first real opportunity came on 6 mins when the Steeton's Andy Briggs, who was a problem all afternoon, had the first shot on goal. This was comfortably held by Pilks keeper Patrick McLoughlin – who went on to give a man of the match performance.
On 15 mins Pilks had their first shot at goal through Captain Luke Sephton but the shot unfortunately was high and wide. It was Steeton who continued to press resulting in 2 more goal attempts both repelled by keeper McLoughlin.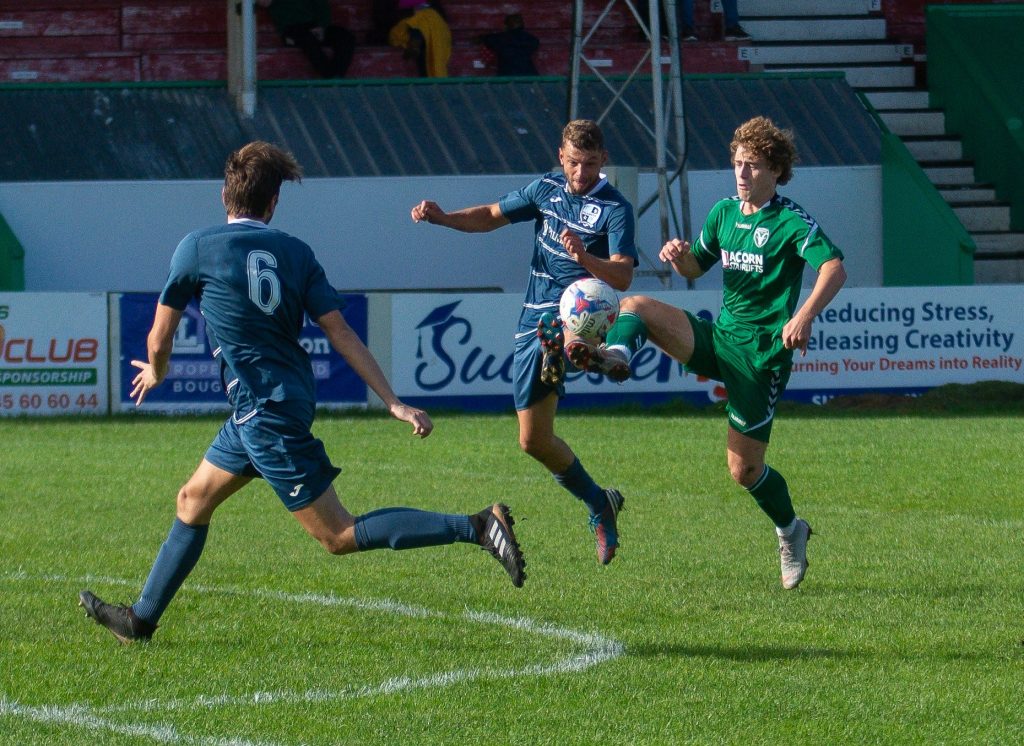 On 20 mins a good counter by Pilks led to Matty Taylor's first direct involvement but his shot was gathered with ease by the Steeton keeper.
Pilks were finding this difficult and were hampered further by an injury to Jack Cunliffe, Adam Dixon replacing him on the half hour before Sephton's volley went straight into the keeper's arms.
Pilks couldn't find any rhythm and it was Steeton who took the lead on 31 mins when Jez Milambo gathered on the right, came inside and fed it to Kayle Price who unleashed a great shot into the top bin!
Pilks' Phil Marsh was roaming to try to make any impact and his efforts down the right side combining with Nathan Moore were industrious but not overly effective.
Meanwhile the Steeton's Tawonga Gumboh was busy giving Mason Ryan a torrid afternoon delivering several good crosses.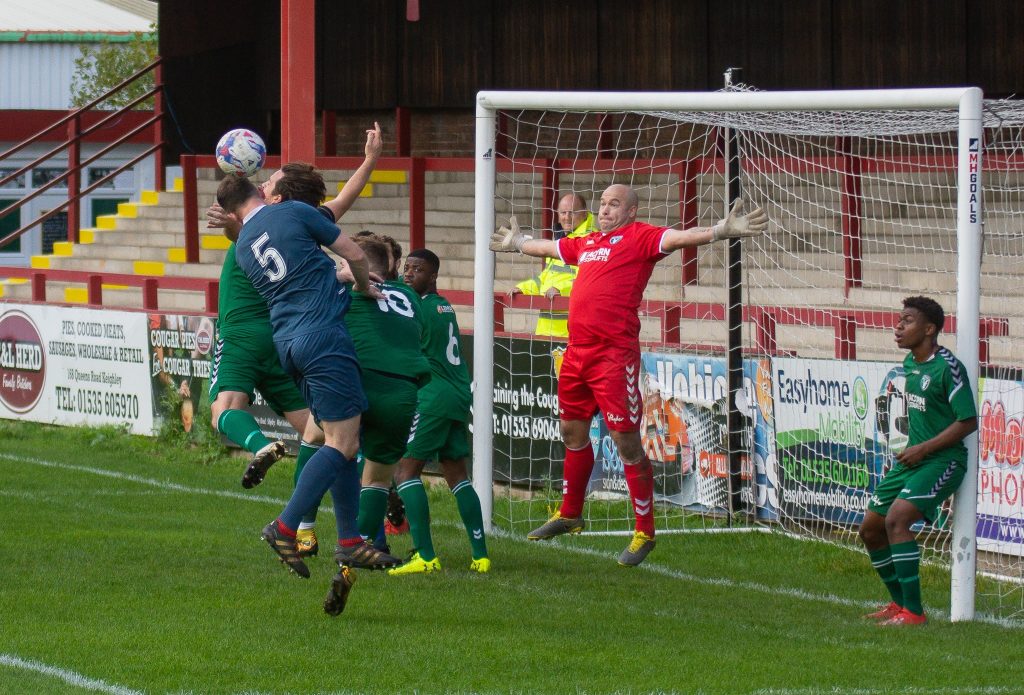 Pilks best chance of the half came just before half time when Matty Taylor chased down the full back, stole the ball and delivered a cross into the box finding Marcus Giglio who was free to shoot but delayed too long and his shot was blocked. Best chance of the half gone and it was 1-0 at half time.
The first 15 mins of the second half saw half chances for both sides but nothing that really threatened the goal. Steeton's Price had two shots at goal both parried to safety by McLoughlin who was now by far the busier of the two keepers.
Second half did see Dixon driving forward at every opportunity but without real penetration. On 60 minutes Pilks survived another two attempts on goal by Andy Briggs and the ever-lively Ngoe. McLoughlin again proving the barrier.
Steeton kept coming as Pilks rarely threatened – when Pilks did get forward the delivery into the box was overhit on more than one occasion.
Steeton effectively finished the game with 10 minutes to go when Price got his second when he drilled a low shot into the far corner, giving McLoughlin no chance.
This defeat means Pilks replace Steeton at the foot of the table. So the only way is up.
There is no shortage of endeavour but Pilks Manager Ste Palfrey has some thinking to do if he's going to turn this around. Early days yet of course and Pilks are still adjusting to this league but they need a win from somewhere ….and soon
Photos: @johnchapman71