Pilkington FC 1-2 AFC Blackpool
North West Counties – First Division North, 21st September 2019
After a bright start and early goal Pilks were unable to capitalise on their early advantage and eventually succumbed to a 1-2 reverse against a resilient AFC Blackpool.
It was a lively start from Pilks and as early as the opening minute a through ball found Pilks' Captain Luke Sephton who rounded the last defender but couldn't find a powerful enough shot to trouble the AFC keeper.
The early minutes certainly belonged to the Pilks and though AFC had one wayward shot it was Pilks who peppered the goal with two shots that were blocked, the second one rebounding to Phil Marsh who finished with an unstoppable shot in the top right hand corner.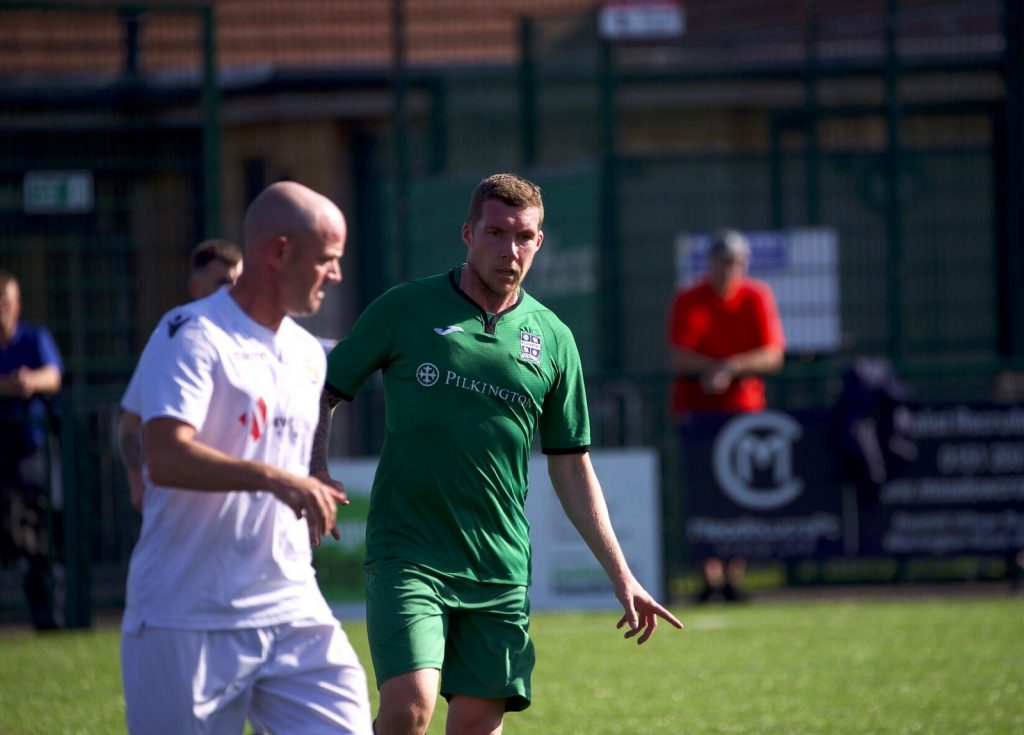 Once again Pilks had an early lead but that was as good as it got for them.
Both Matty Taylor and Luke Sephton had further chances but neither could finish. Shortly afterwards, AFC had their best moment when a close range shot seemed sure to find the net until Patrick McLoughlin stuck out a hand to deflect it and collected the ball himself.
AFC really didn't manage to trouble the Pilks goal too much but the AFC Captain, Jamie Milligan, was rampant down the left hand side and delivered a number of crosses that were possibly too good for his own attackers to make use of.
The 10 mins or so up to half time proved a scrappy affair with neither team troubling the other.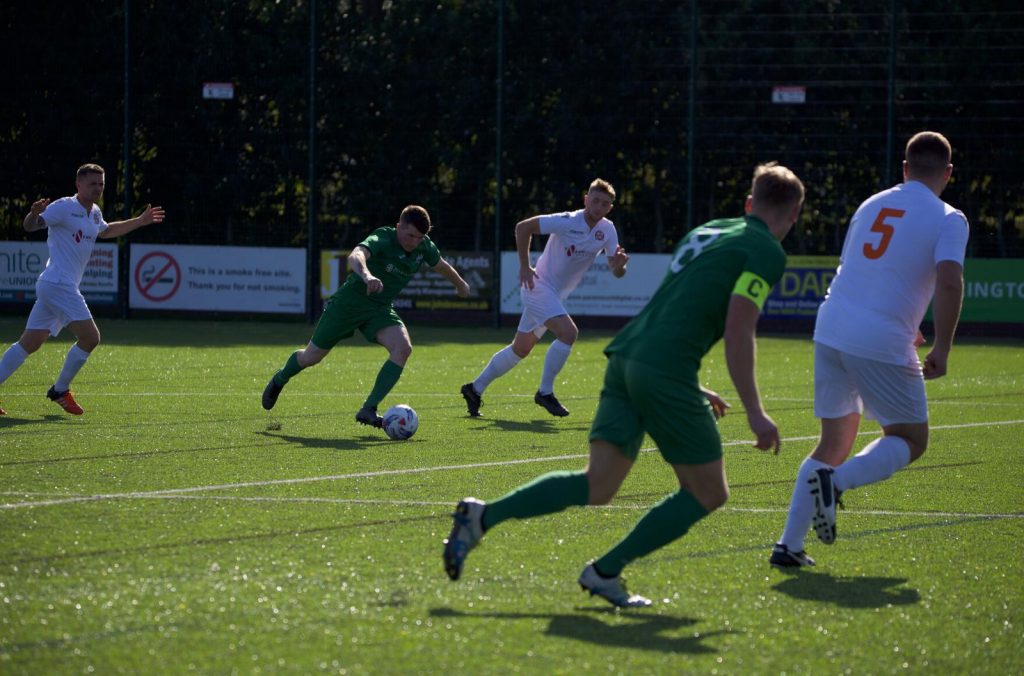 Immediately in the second half, Callum Laird had a clear chance to make it 2-0 but couldn't quite take advantage of his own chasing down. Five minutes later and Laird once again had a golden chance but his connection with a perfectly delivered cross only found the keeper perfectly placed. This was beginning to frustrate Pilks and encourage AFC. Chances were coming and going but it remained 1-0.
That changed on 52 mins when AFC's Billy Mckenna charged down the right side and delivered a perfect cross for Ben Fishwick to flash past the Pilks keeper. 1-1 and AFC were now taking charge, whilst for Pilks it was a touch of deja vu.
But even then on the counter Sephton had yet another chance to score but found only the keeper's feet. Were Pilks going to pay for such poor finishing?
On the hour mark another chance for Pilks went begging, this time a super cross from Marsh again found Sephton who simply couldn't direct it to goal. It wasn't looking like Sephton's day.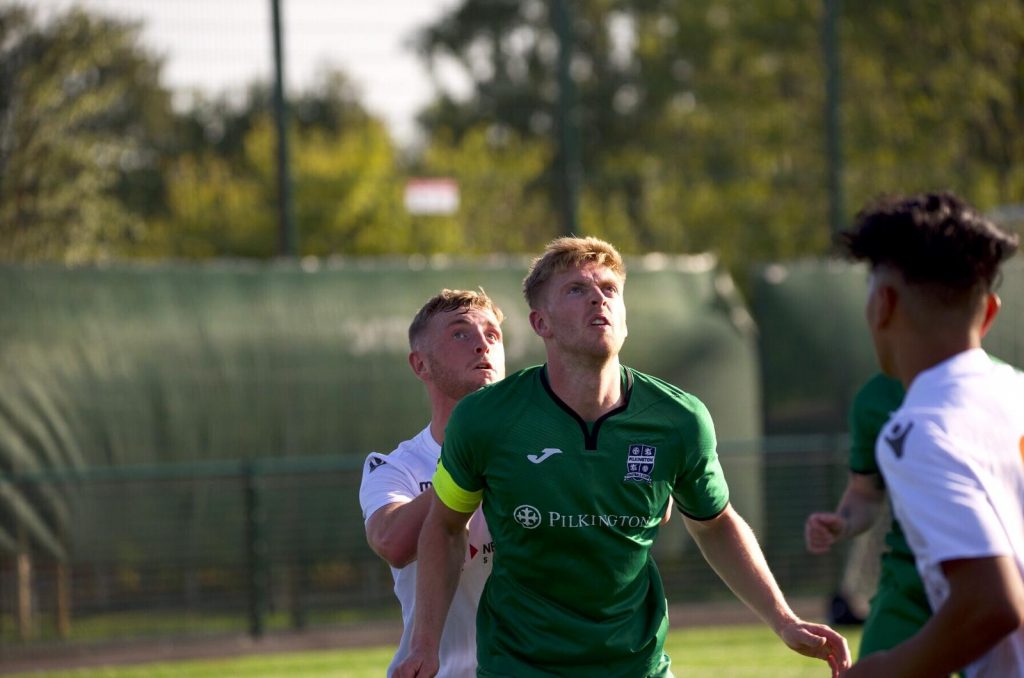 Pilks' Manager Ste Palfrey took action by bringing on Paul Meadows at centre back, pushing Ben Maddocks forward to replace midfield dynamo Adam Dixon.
Pilks' Taylor Prescott again featured in the second half to bring some variation and hopefully some results, Taylor giving way.
But AFC were not weakening and sensed Pilks were having a bad day in front of goal. The game did become stretched but it was AFC who were pressing more and on 80 mins the AFC full back took on Mason Ryan, rounded him and delivered a super cross to Mark Buchan who finished it efficiently. 1-2
The last 10 minutes AFC understandably played keep ball and did so very well as the game effectively petered out, Pilks unable to influence this tactic.
Disappointment again for Pilks after taking the lead and having more than enough clear chances to put the game beyond their opposition. Pilks are playing well enough for long periods but a combination of poor finishing and slack defending is costing them dearly.
Plenty for them to work on as well as plenty to look forward to.
All photos courtesy of @JessHornby_1