Following our promotion to the North West Counties League and at the start of our historic, first campaign in the Non-League the Club have updated their iconic crest.
The new design is bolder and simpler but its form still harks back to the original crest that was first designed for the Club in the early seventies.
Secretary Paul Pinder commented "The crest has been simplified and modernized and its simplification has created a modern and more vibrant design. We were keen that it stayed true to our roots – St Helens and Pilkington Glass – and we have definitely achieved this. We have gradually reintroduced the 'Pilkington' green over the last few years after moving towards blue in the early 2000's and the updating of the crest to prominently feature this is another step in reaffirming our history and culture."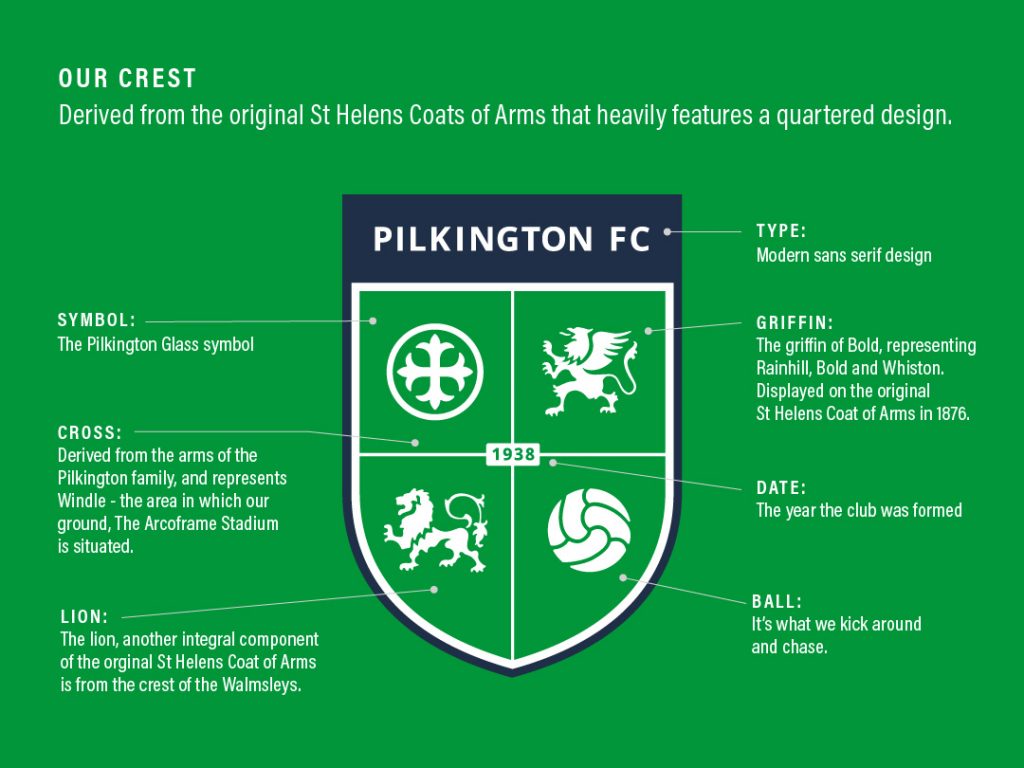 The club's rebrand will be rolled out over the next few months and gradually as kits and other assets are replaced they will carry the new crest. There are also are plans to introduce our own online shop with fashion merchandising that our supporters, parents and players can wear with pride.