Pilkington FC 3-2 St.Helens Town AFC
Thursday 26th December 2019, NWCFL Division One North
Billed as the "El Glassico", this first ever competitive meeting between the two teams was decided by a late Matty Taylor strike.
Prior to kick off there was a minutes silence in memory of Phil Fisher, former Town and Pilkington FC physio and goalkeeping coach who sadly passed away last week.
Pilks had their ball in the net as early as the 2nd minute but Callum Laird's finish from a Phil Marsh cross was ruled out for offside. Only 3 minutes later Laird again went agonisingly close from a Nathan Moore cross, the ball going just wide of the post.
Pilks were about to pay for their poor finishing as Town responded in the 7th minute when Obua Mugalula turned his marker in the box and slotted home for the first goal of the afternoon.
Pilks had good opportunities to level. Notably, Luke Sephton with an unchallenged header in the box on 17 mins sending his effort wide of the post. Town's superb counter attacking instincts then provided their second goal on 22 mins when Neil Weaver tapped home at the far post from a Mugalula cross.
This was looking ominous for Pilks and on 24 mins Town had the chance to extend their lead even further when Dom Whelan felled Varela in the box, the resulting penalty kick from Town's Daniel Lomax was sent high over the bar. Pilks had escaped.
On 27 mins Town keeper Carl Williams produced a fine save to deny Phil Marsh's free kick effort. The resulting corner kick was met by Sephton but again went over the bar.
Further chances for both teams followed, Pilks keeper saving a Varela effort with his legs and then on 36 mins a good strike from Pilks Danny Greene was pushed around the post for a corner, which came to nothing.
It was Laird who had the next chance for Pilks on 38 mins but his effort went over the bar after good work by Sephton. Pilks had had their chances but couldn't finish.
On 40 mins Marsh was adjudged to have been fouled by Camara, Marsh himself taking the free kick from 22yds out. It was hit hard and low and found the corner of the goal. Pilks were back in the game
Half-time: 1-2
Pilks started the half well and Laird had the ball in the net on 55 mins but again it was ruled out for offside. Sephton had the next chance on 64 mins when he put his shot wide of the post after being played in my Nathan Moore.
In football it seems the 65 min mark is often the signal to change things and so it was with Pilks. Matty Taylor replacing Danny Greene.
Pilks Marcus Giglio was cautioned on 66 for a late challenge as things intensified in this local derby.
Town's only significant chance of the half so far came on 72 mins when Weaver got behind the Pilks defence and deftly lobbed keeper Sam Tickle, his attempt going narrowly wide.
Young Taylor Prescott replaced Laird on 79 mins and joined Matty Taylor upfront for a final push for the equaliser. 5 mins later the evergreen Phil Marsh obliged with a cool finish to make it 2-2.
The turnaround for Pilks had been dramatic and we were in for an even more dramatic finale.
Only 2 mins later Matty Taylor did what Matty Taylor does when he finished a move with an angled shot to make it 3-2 to Pilks with only 5 minutes left.
Pilks had turned this game on its head and now had to hang on as Town sought to recover the game in the short time that was left.
Sephton and Town's Weaver clashed on the 90 min mark, Sephton seeing yellow for his trouble. On 92 mins Town's Morgan Onuh had a great chance to level the game but sent his shot high and wide.
That was the last significant action and referee Dan Hooten called time.
From Town's point of view it was a case of what might have been, especially after spurning the chance to lead 0-3 For Pilks it was a dramatic comeback, showing again their collective character and determination.
For the 193 supporters who looked on, they had been treated to a feast of entertainment and drama. The first ever 'El Glassico' was won by Pilkington FC, the next game in this series will be during Easter 2020.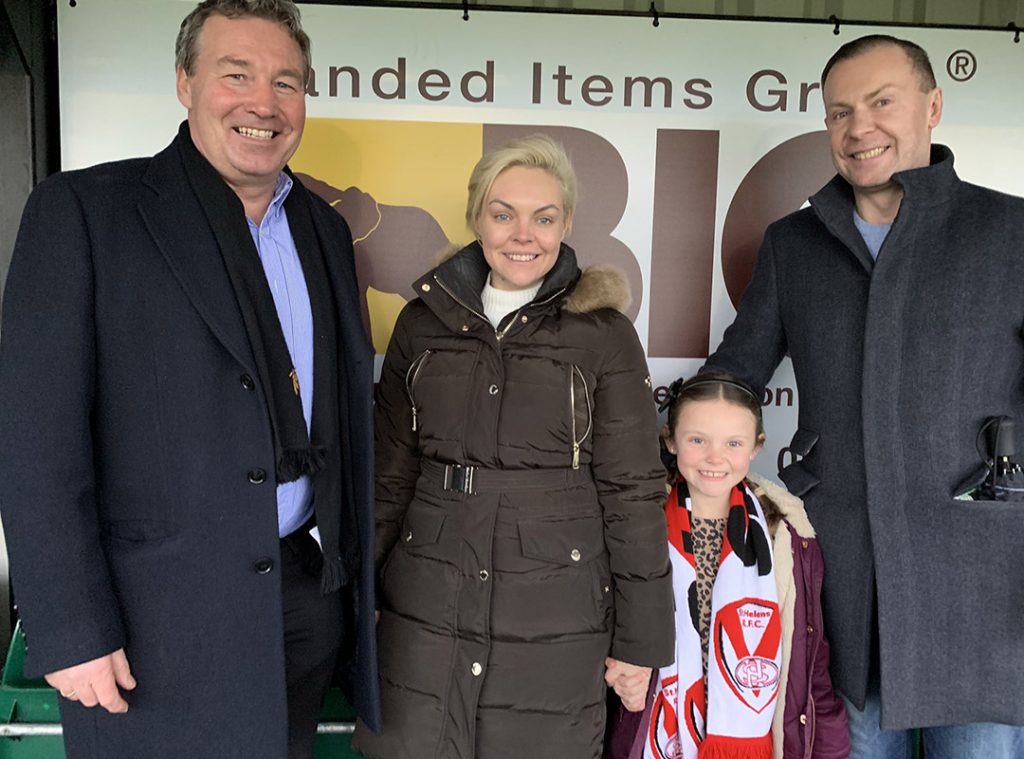 Match sponsor, the Branded Items Group awarded the Man of the Match to Pilks No7 Marcus Giglio.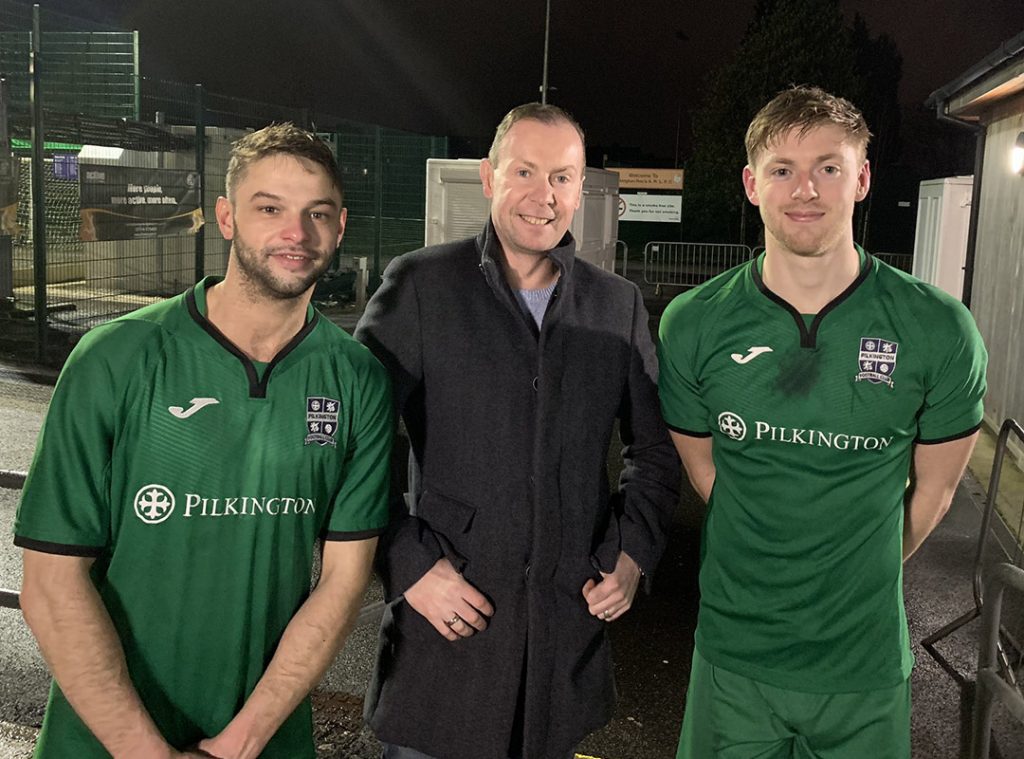 Team:
Sam Tickle, Nathan Moore, George Atkinson, Jack Cunliffe, Miguel Gillam, Dom Whelan, Marcus Giglio, Luke Sephton(c), Phil Marsh, Callum Laird, Danny Greene Subs: Paul Meadows, Ben Maddocks, Matty Taylor, Jack Gibney, Taylor Prescott.