AFC Liverpool 2-1 Pilkington FC
PlayerMatch.com Cup 3rd Round, 3rd December 2019
Pilks went into this cup tie with some confidence after a 3-3 draw here earlier in the season, but this time ended up losing out to a physical AFC team. It was a dogged performance where they enjoyed most of the possession but were undone by two set pieces, one in each half.
Pilks started the game well and showed energy and enterprise going forward and an organised defiance at the back. The referee put his stamp on the game as early as the 6th minute when he cautioned Callum Laird for a late challenge. On 12 mins Daniel Greene had Pilks first shot low down to the keeper's left side and just 1 min later Callum Laird's right foot effort from 8yds went just wide of the right hand post.
This was encouraging from Pilks but it was AFC who took the lead on 17 mins when Rhys Hardacre took advantage of a sleepy Pilks defence who reacted slowly to a short corner, Hardacre finishing with a right foot shot from the edge of the box.
4 mins later AFC could have doubled their lead but the shot went over the bar. Pilks were feeling the pressure coming up to the half mark and it was keeper McLoughlin who made a point blank save to keep it at 1-0. Efforts from Pilks Matty Taylor and Callum Laird followed, neither troubling the keeper too much.
Pilks had played well in spells in the first half but couldn't make any of their half chances count. For the first 10 minutes of the second period Pilks pinned the opposition in their own half as they tried to fashion an equaliser. AFC responded, somewhat against the run of play, with their own effort on 60 mins as Schorah pulled his shot wide from 12 yds out.
Pilks management introduced Phil Marsh and Jack Gibney on 64mins, Karl Elias and Daniel Greene giving way.
Pilks showed more vulnerability from set pieces when on 69 mins, again from a short corner, recently introduced Daniel Cockerline, headed in unopposed.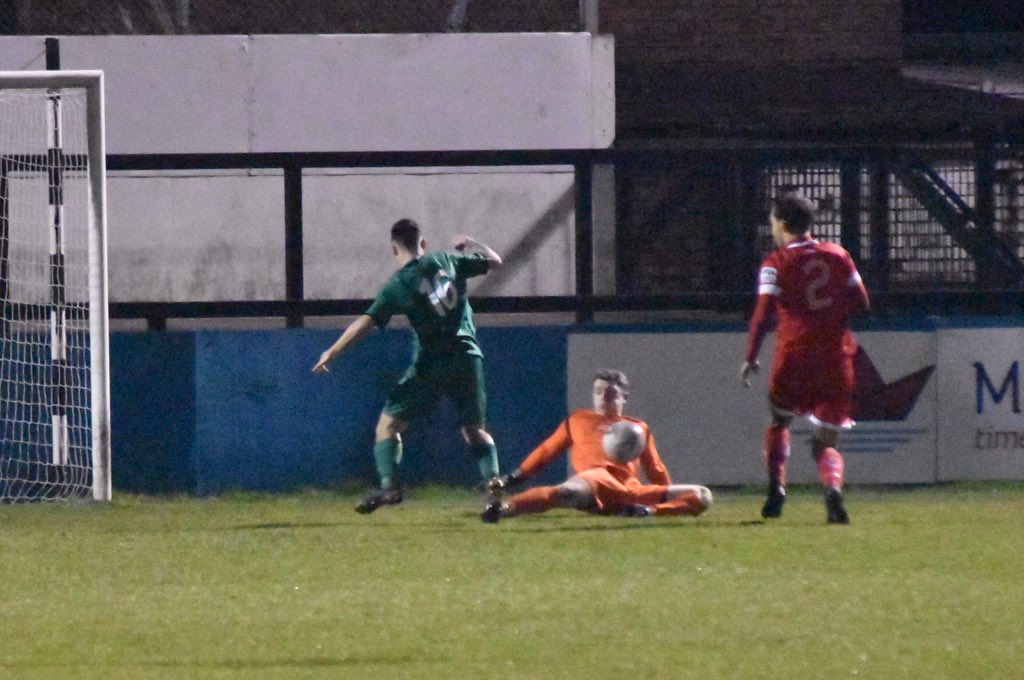 Jack Gibney reduced the deficit only 3 mins later as he scrambled it home after a devastating counter attack.
This produced that "game on" feeling amongst the spectators but although Pilks were knocking the ball around comfortably, there was little penetration and AFC held out to progress into the next round.
This was an encouraging performance from a Pilks side missing a few regular starters. They enjoyed a lot of possession but couldn't find a killer punch on the night. The stadium announcer thanked the crowd of 23,155, 150 being nearer the mark!
Pilks Team: 1. Patrick McLoughlin, 2. Paul Meadows, 3. Nathan Moore, 4. Jack Cunliffe,(c) 5. Miguel Gillam, 6. Dominic Whelan, 7. Karl Elias, 8. Marcus Giglio, 9. Callum Laird, 10. Matty Taylor, 11. Daniel Greene. subs: 12 Phil Marsh, 14. Taylor Prescott, 15. Jack Davies, 16. Jack Gibney