Knutsford FC 2-2 Pilkington FC
Cheshire League Premier Division, Saturday 25th August 2018
Pilks travelled to the impressive Knutsford FC on Saturday, one of the best set-ups in the Cheshire League. They started the game brightly with half chances falling to Luke Sephton and Deklan Hill. Both sides played football the right way and the game was flowing end to end but neither side produced any clear chances.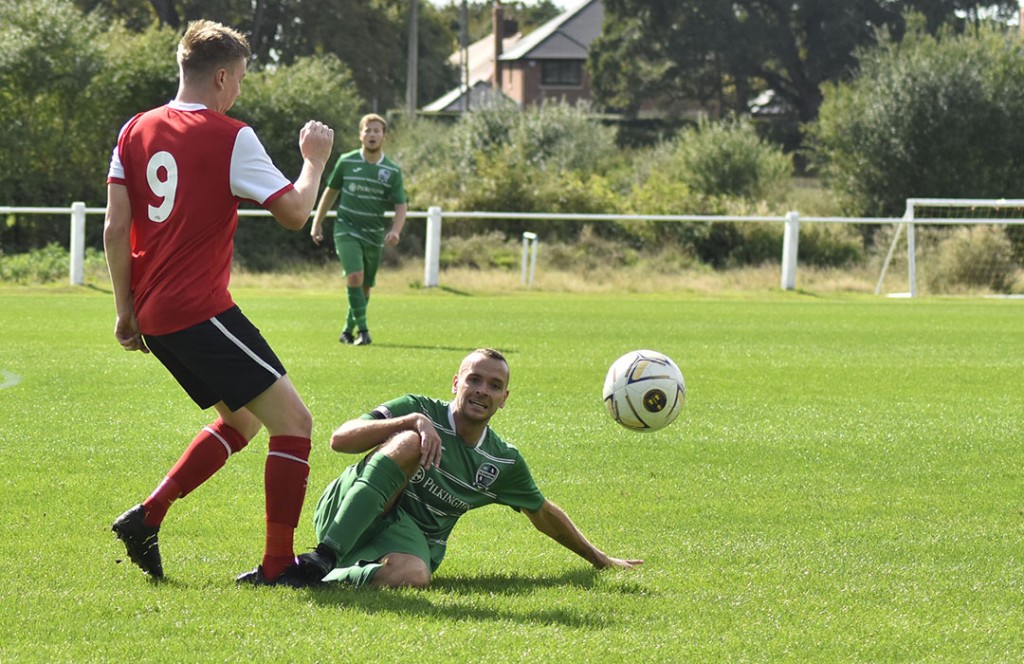 On 30 mins a defensive mix up between Jack Gibney and goalkeeper Sam Tickle allowed Knutsford to take the lead. A back pass to Tickle was controlled well, but his clearance somehow hit the incoming Gibney and it fell to the Knutsford centre forward who rolled it into an unguarded net.
Pilkington nearly equalised right away as Matty Taylor and Steve Williams combined well. Williams smashed his shot near post from 10 yards out but the Knutsford goalkeeper made a fantastic save! Moments later at the back post somehow Paul Bowes never made contact with the ball and Knutsford scrambled the it away.
Half-time: Knutsford FC 1-0 Pilkington FC
Pilks started the second half brightly, moving the ball forward quicker and along the deck. The equaliser came on 50 mins when a great run by Sephton was turned home at the back post by Hill. Pilks were definitely the better side and duly went ahead on 60 mins. A great through ball was met by Taylor who controlled the ball well and beat 2 players before the third upended him in the box… Penalty!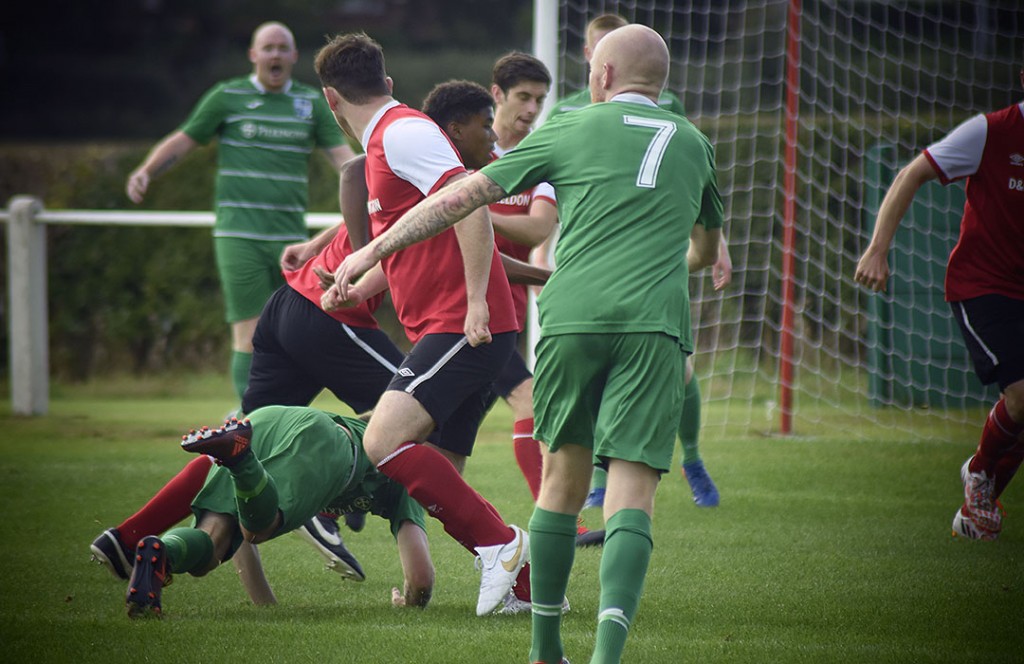 After some discussions on the pitch, last seasons top goal scorer, Sephton stepped up and sent the kepper the wrong way – scoring a deserved 1st goal of the season.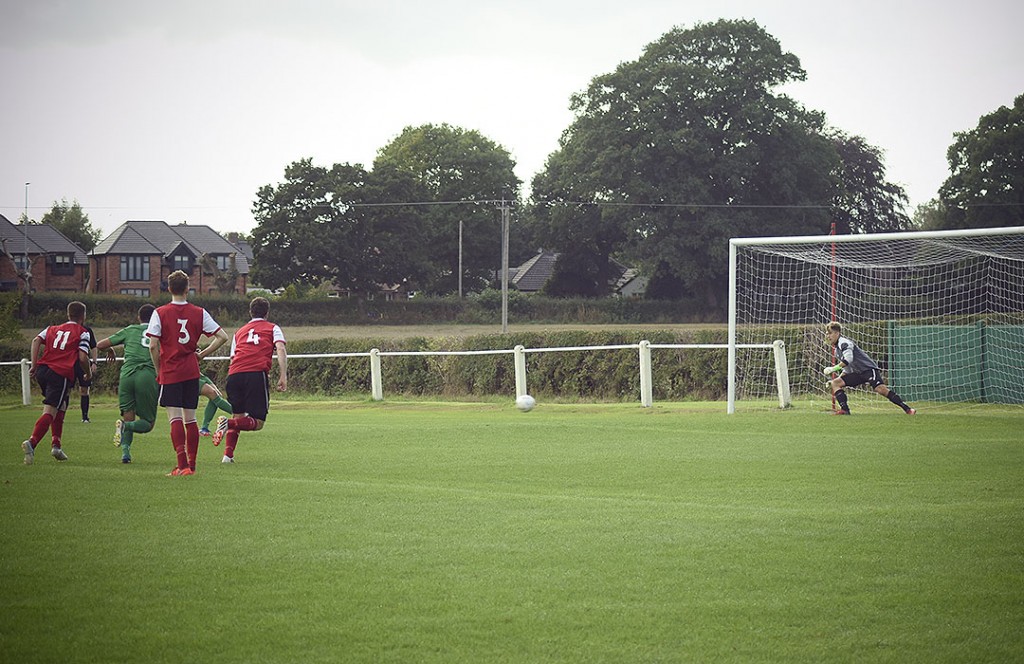 There looked like only one winner in the game as Pilks pressed towards getting a third.. but as we know in football, games can change. With 15 mins left a long ball forward was dealt with by the Pilks defence but the corner was met by the unmarked Knutsford man, he headed back across goal and the ball took an age to go in. Young Tickle tried his best but it went into the far corner, with Knutsford men sliding in on the back post.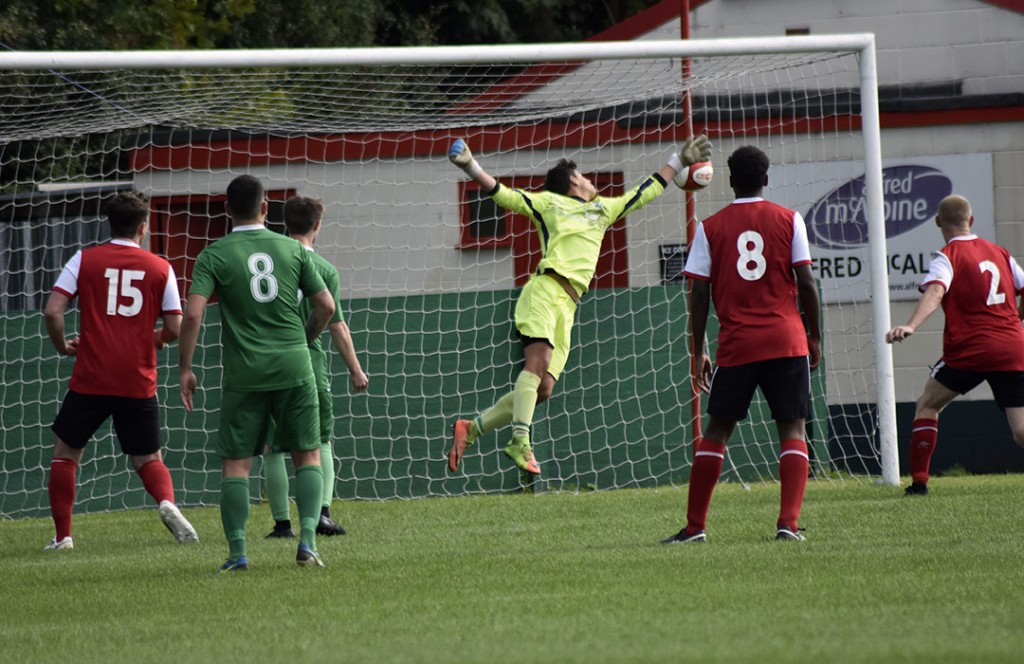 Pilks pressed again for a winner but couldn't open up a resilient Knutsford defence. A disappointing end to a very entertaining game.
Full-Time: Knutsford 2-2 Pilkington
Manager's M.O.M.
Jack Gibney had a good game as did Sepho, but my M.O.M today goes to Ben Maddocks who slotted into the centre-back role, he looked composed and assured throughout, his pace was an extra bonus.
Manager's Comment:
A very disappointing 2 goals to concede today, both were avoidable. Although we played some good football at times, I have no doubt that a team is going to be on the receiving end of a thumping from us. The team is beginning to gel nicely, Rome wasn't built in a day, I would have hoped to have more points on the board but we move on to the next one.
Match photos can be viewed on our Facebook page: http://goo.gl/DWenm2