The Club would like to welcome Nick Matthews as the new First Team Manager.
Nick Matthews has been appointed First Team Manager after Ste Palfrey stepped down at the Club's AGM on Saturday.
Stalwart Manager Ste Palfrey commented "Now that the dust has settled after such a great season that saw us gain promotion it is the right time to announce something that most people in the Club knew anyway. So much time recently has been taken up with steering the first team to promotion and unfortunately due to work commitments I feel that at the moment I can't give the hours needed to further give the Club the success it deserves."
"I would like to thank the Reserve and Youth Team management teams, the Chairman and the Committee for backing me – we have a small group but a very hardworking one that is relentless in moving the club forward. This has been a difficult decision but one I feel is right for the Club. Having played for the club since I was 17 and been a Manager for 12 years it highlights how much the club means to me."
"When I took over the first team for the second time at the start of the 2015/16 season the Club was in turmoil. We had no real structure to the Committee and went down to one team where I could barely get together 11 lads to play on a Saturday. The progress over the last three seasons has been phemonenal. Jimmy (Woodyer) came in as the Chairman, we have moved to a brand new 3G stadium and created a long-term plan to progress to the North-West Counties and beyond. We now have 2 very strong senior sides competing in the Cheshire League, Youth, Vet's team and Women's teams plus a thriving Junior Section that will grow year on year. Jimmy presented our ambitious plans for the Club at the AGM on Saturday and I am by no means moving away totally. I will be working closely with Jimmy to ensure everything progresses both on and off the field."
Ste Palfrey, who has played over 450 games as well as managed 326 games had a strong managerial record having steered his teams to a top 3 finish or above 7 out of the 12 seasons he managed – winning 2 cups, 1 league title and finishing runner-up twice along the way.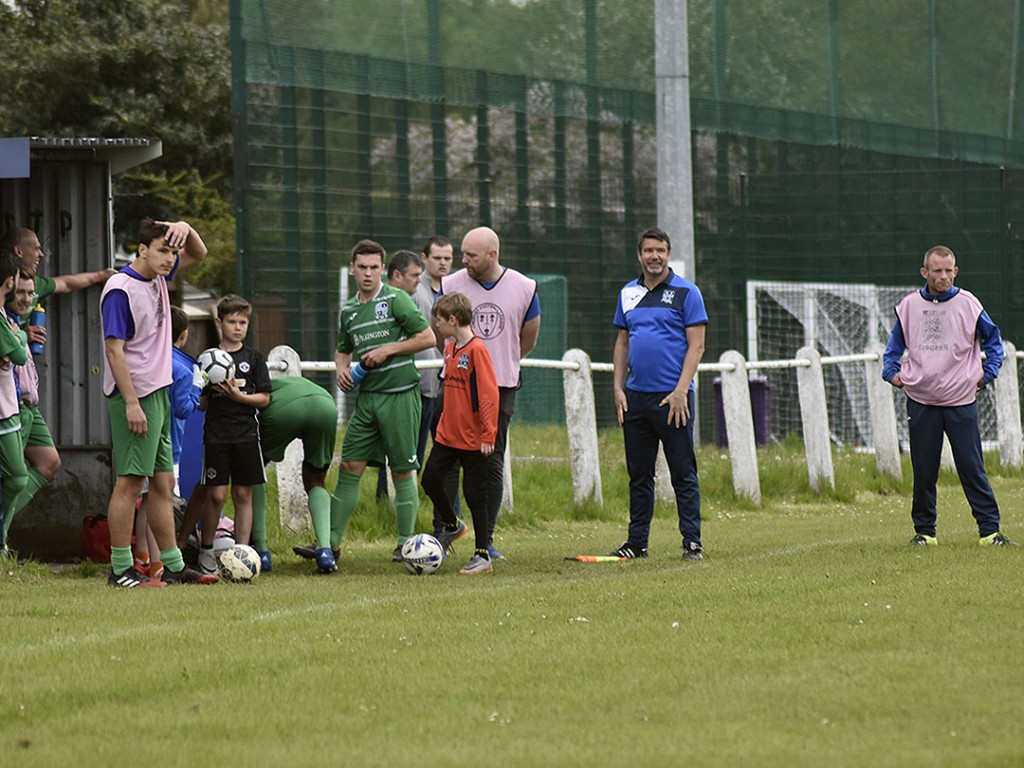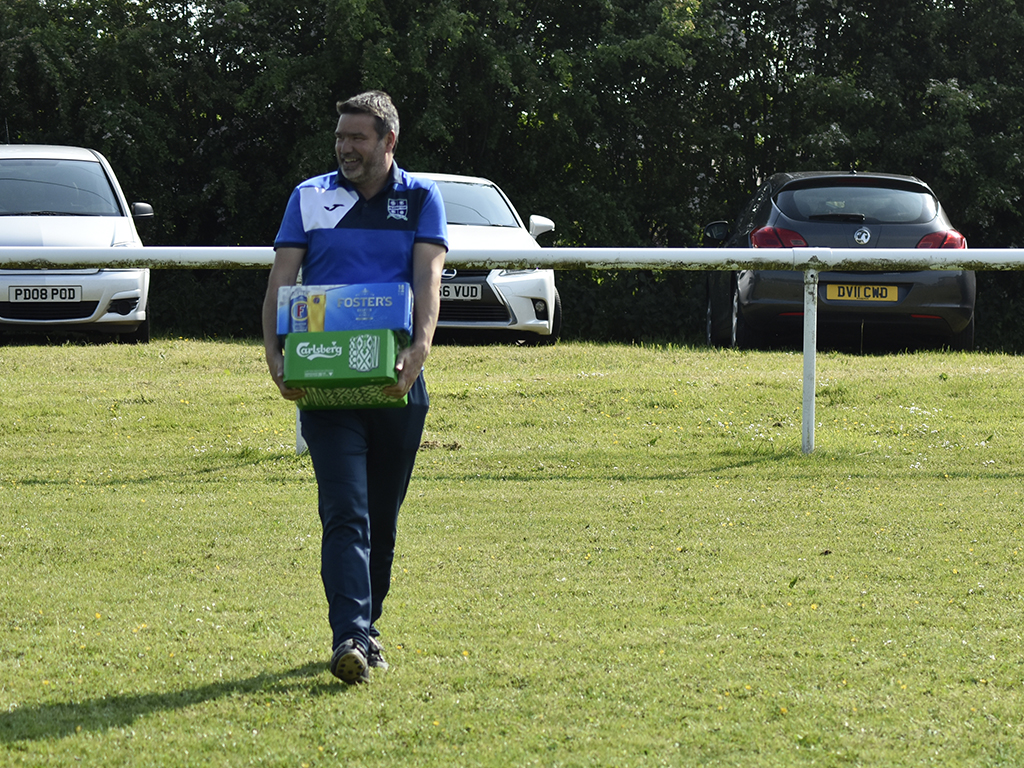 "Finally I'd like to thank the players over the past few seasons and to win a cup and gain promotion with this group of lads has been fantastic. I've worked with some of the best players that are around this area, who could have gone and played higher but they are sticking with this club and I can't thank them enough for their support and belief in what we can achieve."
"I personally brought Nick to the Club in the middle of last season and it was always my intention to hand over the reigns to him. We all feel it is a very strong appointment as well as a statement of our intention to progress into the North West Counties."
Nick has vast experience of the counties level having been an Assistant Manager at Atherton LR FC, St Helens Town FC, Widnes FC and Burscough FC. In 2015/16, he was appointed joint manager of St Helens Town FC and took them to the verge of the play-offs and was also part of the very successful Widnes management team that won the North West Counties Division One title in 2016/17.
"I was approached by Ste Palfrey just after my disappointing exit from Burscough – where I'd claimed 19pts from 10 games – to see if I'd look at helping out. I then met with the Club Chairman, Jimmy Woodyer and the conversation was great – the ideas and vision he has for the Club gave me an easy decision to join this ambitious club."
"The Club's facilities and infrastructure is fantastic and in many ways better than some clubs at an higher level. Our objective is to get the Club in the North West Counties as soon as possible, there's a lot of people who work hard behind the scenes and it's mine and my coaching staff's job to get the rewards on the pitch."
"This Club has a history of developing local players and my aim is to recruit the best lads within a radius from 15 miles from Ruskin. So I would say to anyone who wants to be part of this great journey come down to our pre-season training sessions and see what we are all about."
Nick will appoint further people to his backroom staff very soon. 'Reg' Healy will remain part of Nick's backroom staff with his role seeing him being the buffer between the first and reserve team squads. Reserve Team Assistant Manager, Jamie Dickson also stepped down to concentrate on his role as Junior Chairman and will be replaced by Reggie and Youth Team Managers Peter Edwards and Neil Leyland. Current Reserve Team Manager, Andy Vaughton remains in this role as well as taking over the Youth Team duties on a Sunday.
#UpthePilks