Middlewich Town 1-1 Pilkington
Cheshire League Premier Division, Saturday 17th November 2018
Pilks travelled to table-toppers Middlewich on Saturday and came away with a 1-1 draw in a game where both teams had chances to win it but really couldn't find the cutting edge required.
Pilks had the ball in the net within the 1st minute after Deklan Hill poked the ball home only to be ruled offside. As the game settled down it was becoming apparent this was going to be a tight affair as both defences looked strong and there was a great midfield battle breaking out.
The league leaders had a shot flash across the goal before Chris Luby broke free and was taken down by the keeper as he tried to go round him. Surely a penalty but somehow the referee waved it away!
Apart from this there were only a few half chances for both sides. Pilks were certainly showing more composure and controlling the game but they couldn't find that elusive pass to give anyone a clear chance.
Adam Dixon megged a defender in the six yard but his cross was deflected out, Luby narrowly missed a couple of good passes from midfield and with seven minutes of the half left, Taylor cut inside on the edge of the box but his shot hit the post and bounced wide.
Half-time: Middlewich Town 0-0 Pilkington
It was more of the same in the second half with Pilks gradually gaining more and more control of the game but still failing to find that little bit of quality to break the deadlock. Middlewich had a few chances themselves, the best one being a six-yard header that went just over the bar.
The deadlock was finally broken with 20 minutes left. Nathan Moore's cross was over hit but it found Taylor free at the back and he cut inside and dispatched the ball into the bottom corner.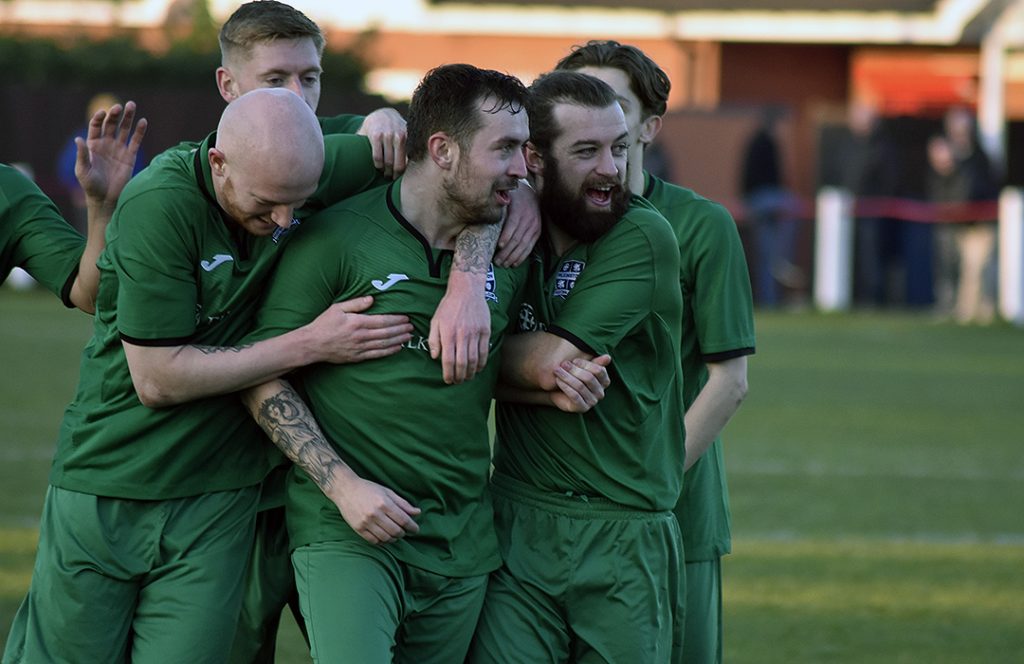 It was only what Pilks deserved but somehow after going ahead they lost all their composure. The controlled football seemed to go out the window for ten minutes as they led the opposition back into the game. Middlewich got their equaliser with ten minutes left when a lapse in concentration on a corner let the midfielder in to tap the ball home.
This seemed to spark Pilks back into life and they went close again through Dixon and Luby. In the dying minutes Pilks had another penalty claim waved away when Dixon's shot appeared to strike the defenders hand.
In the end, Pilks will be happy with a point away at their title rivals but with that little bit more quality and maybe better officiating they could have grabbed all three points.
Full-time: Middlewich Town 1-1 Pilkington
Managers' Comments: We have to be happy with a point away at the top of the league, we just lacked that little bit of quality and then composure when we went ahead to manage the game better. We have a young squad and this is something we are working on and we will get better at.
MOM: Graham Boylan