Pilkington FC 1-4 Southport FC
LCFA Senior Cup Quarter Final, 22nd January 2020
On a misty night at Ruskin Drive, Pilks' bravery and endeavour was not were undone by a comfortable performance from a superior National League side.
Pilks came out of the blocks quickly and skipper Sephton had the first strike on goal after just 5mins that went just wide of the post. Only 1min later keeper Bobby Jones saved a good Southport strike low down to his left side as both teams were settling into their rhythms.
Further half chances ensued for Matty Taylor, the first on 17 mins, a shot from 20yds which didn't trouble Southport keeper Albinson, then on 22 mins his cheeky attempt at a chip from 25yds beat the keeper and crossbar alike. Those two half chances sandwiched a good chance from Southport's Newall who forced keeper Jones into a fine save.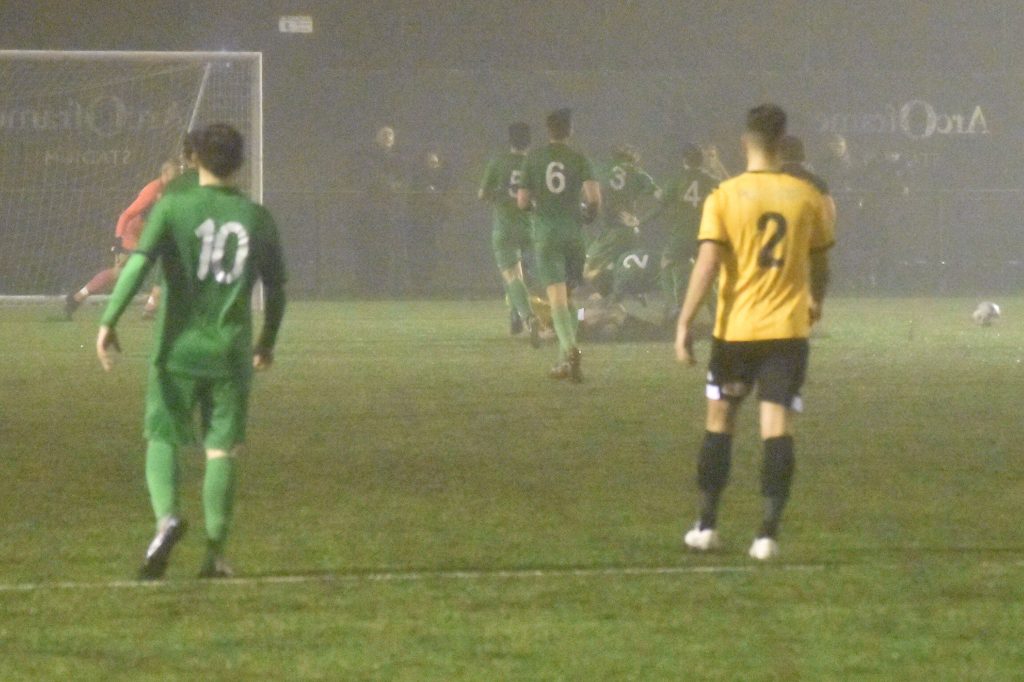 On 27 mins it was the Sandgrounders who struck the first blow when Connor Woods supplied a fine finish to a decent attack, which was initially repelled before Woods intervened. Woods again struck on 34 mins to make it 0-2 and it was looking as though Pilks could be in for a long hard night.
Pilks had started the half brightly but the visitors' class showed as they took control and finished the half strongly
This season Pilks have shown great character when going behind and immediately after the restart Pilks Callum Laird was on hand to fire home from 6 yds as the crowd had barely had time to take their seats.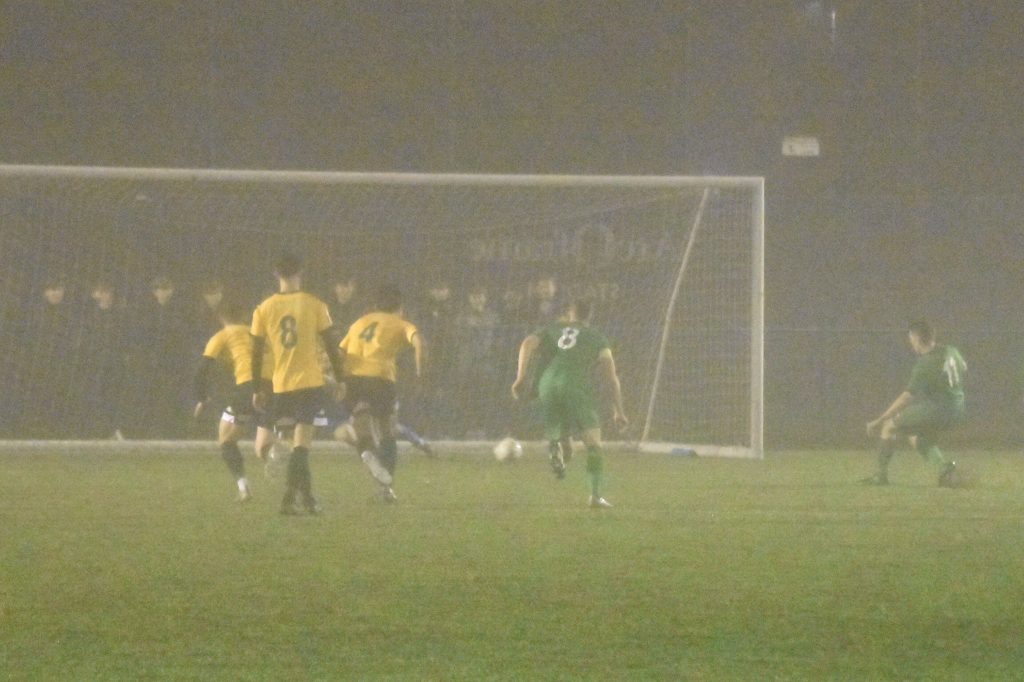 Were we in for yet another Pilks comeback? It looked that way when on 52 mins the ever-menacing Laird was fouled in the box and correctly awarded a penalty kick. It was Laird who took the penalty but keeper Albinson anticipated correctly and saved low down to his right to deny Pilks their equaliser.
Southport wasted no time in punishing Pilks for that miss when just a minute later Woods completed his hat trick to make it 1-3. This was now looking ominous for Pilks and things worsened on 58 mins when Newell rose at the far post to head home for Southport, 1-4.
A final push from Pilks began but the Sandgrounders were in no mood to offer charity. Sephton saw his long range drive fly past Albinson's right hand post on 74 mins and that proved to be Pilks last genuine effort on goal.
Southport could have added a fifth goal when that man Woods again fired just over the bar on 76 mins.
It was a valiant effort from Pilks but the four-league gulf in divisions was evident throughout and Southport were worthy winners. They progress to the semi finals.
Pilks: Bobby Jones, Dom Whelan, Nathan Moore, Ben Maddocks, Miguel Gillam, Liam Dodd, Marcus Giglio, Luke Sephton (c), Phil Marsh, Matty Taylor, Callum Laird Subs: Taylor Prescott, Patrick McLoughlin (GK), Daniel Greene, Paul Meadows
Attendance: 261
Match sponsor: Paramount Digital Match ball sponsor: Diya Restaurant
Photos: @paulmoran62