Pilkington FC are delighted to confirm the appointment of former Player and Team Manager, Jimmy Woodyer as Club Chairman.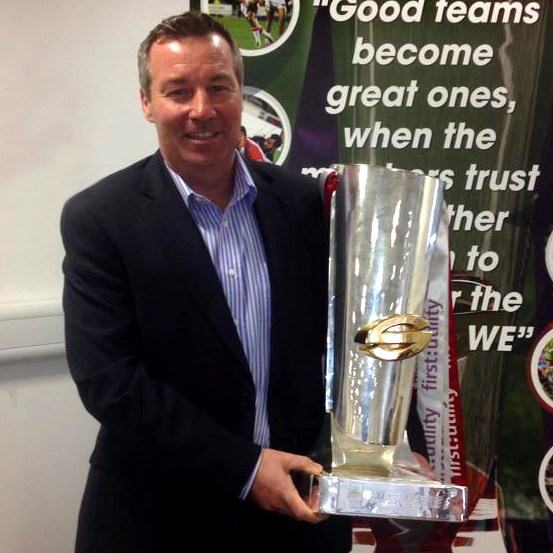 These days Jimmy is as prolific a local businessman as he was as a semi-pro player who made an appearance at Wembley in the 1986-7 FA Vase Final for Warrington Town. Jimmy started his football career as an associated schoolboy with Liverpool F.C. in the late seventies early eighties and went on to Nottingham Forrest and Luton Town before turning professional with Bury F.C. He also played over 260 games for his home town team St Helens Town as well as spells at Warrington Town, Skelmersdale united and Garswood United and captained each one of these clubs. He is still regularly seen playing football at various venues throughout St Helens during the week! He is a true footballing man.
On his appointment, he said; "I'm very excited to take on the role and to have the opportunity and challenge to drive the Club forward. We are moving from one to four teams next season, with the introduction of a Youth Team for the first time since the 90's, so it's a really exciting time to be involved and I am confident this club will go from strength to strength.
The Club has had a few difficult seasons on the pitch and the Committee has been working hard behind the scenes to ensure stability as it moves to the new ground next season. As part of this process they have created a development plan that focuses on developing the structure of the club, its coaching provision and more importantly the playing side of things.
They have also secured funding to allow the development of the new teams and I'm eager to work hard to secure more revenue to ensure financial stability.
Now is the time to make the next step and push the Club on at every level, both on and off the pitch. For me, it's important that everyone involved has a clear understanding of what the Club expects of them and how they will contribute to the success of the Club as a whole."