Lower Breck FC v Pilkington FC
Thursday 24th October 2019, 1st Round Liverpool Senior Cup
On a foul night in Anfield, Pilks once again rose to topple the league leaders to progress into the second round of the Liverpool Senior Cup.
Lower Breck will be wondering what it is about Pilks! Their only league loss this season is to them and they managed only a narrow win in the FA Vase 2nd qualifying round back in September. But this was no fluke. Pilks to a man, were up for this game and it showed from the start.
It was however Lower Breck who had the first chance on 9 mins when a curling shot from Duffy hit the joint of post and crossbar. That was a warning and PIlks responded 2 mins later when the tenacious Callum Laird chased down a ball heading for the Lower Breck keeper. Laird wanted it more and his sliding challenge forced the ball into the goal.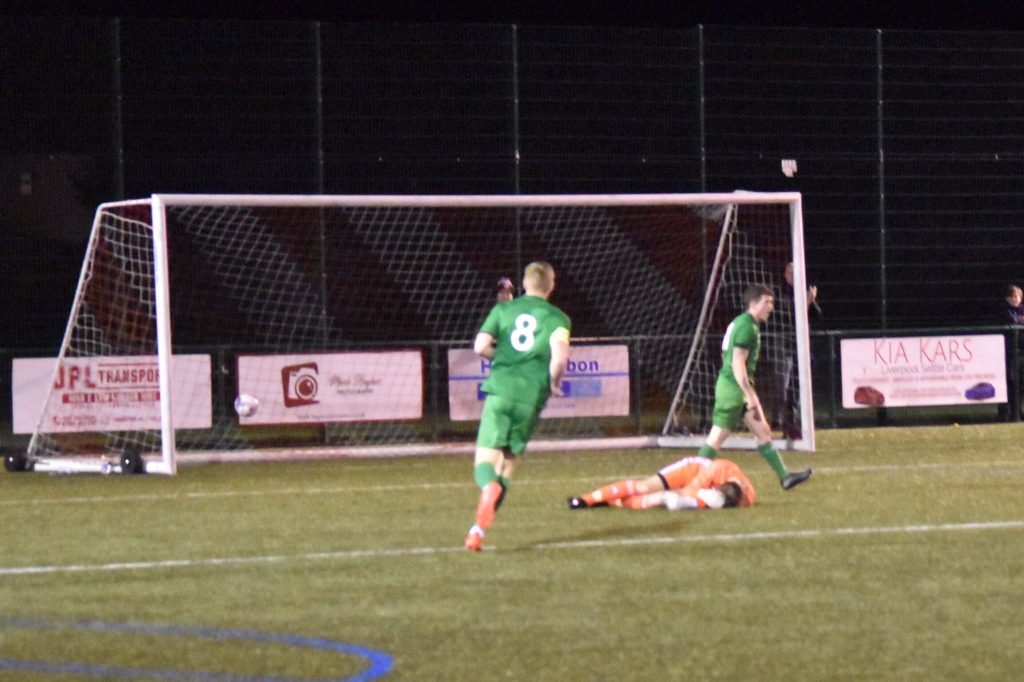 Lower Breck had a 10 min spell before half time when they forced a number of corners forcing the Pilks defence to scramble things clear each time but Pilks held out to the half.
The weather was foul throughout but Pilks were not deterred and pressed for a second goal in the early spells of the second half. The Lower Breck centre back pairing is a strong one but the Pilks attack was imaginative, energetic and relentless and some chances followed.
Lower Breck did have a spell from 70 mins onwards when they managed to repel Pilks, forcing them to defend as they pressed for an equaliser. That came on 74 mins when an innocuous looking cross from their top scorer Milne deceived players on both sides and drifted into the corner of the Pilks goal.
Not exactly against the run of play but still a very soft goal to concede. The energy of the Pilks players was impressive and they pressed hard to regain their advantage as we looked like we were heading for a penalty shoot out.
Enter Phil Marsh… his strike on 85 mins was simply sublime. Some quick interplay released Luke Sephton who laid the ball back to Marsh at the edge of the box and he was obliged to hit it first time. It was a devastating strike and goal bound from the moment of impact. It was a goal worthy to win any cup tie and Lower Breck could have no complaints.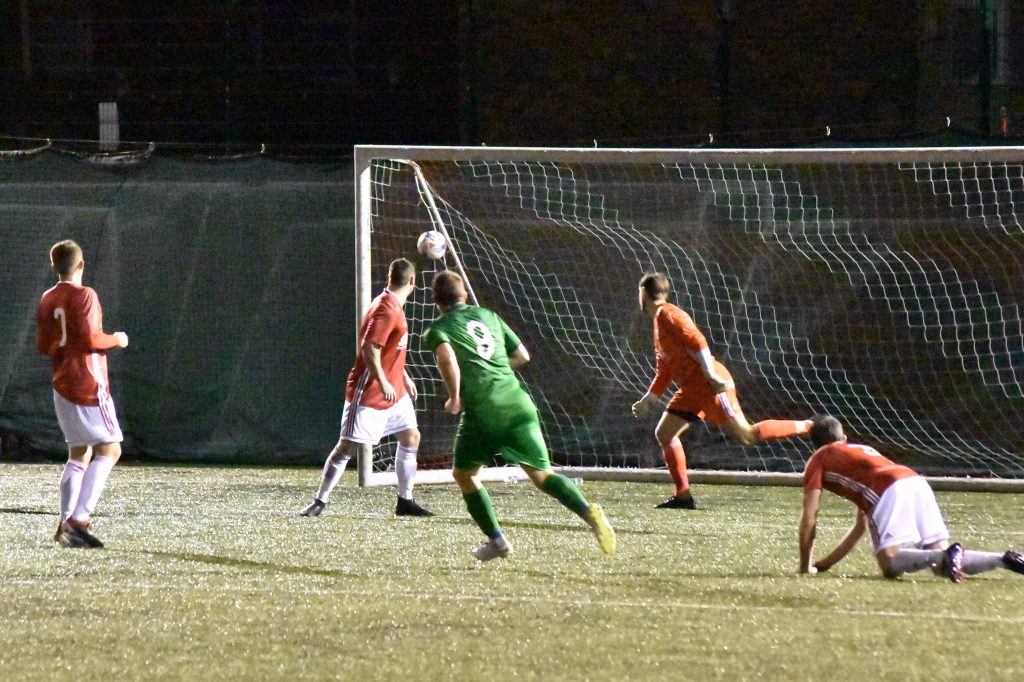 Lower Breck had one last chance but somehow missed the target from 8 yards out.
Pilks' reward for this win is a 2nd Round trip to Northern Premier League outfit Marine.
Photos: @paulmoran62