Pilkington FC 1 – 5 Golcar United FC
26 October 2091, North West Counties Division One North
Pilks crashed back down to earth with a heavy 1-5 league defeat against top six side Golcar United. After the magnificent midweek cup win against league leaders Lower Breck could Pilks back it up less than 43 hours later? The answer was an emphatic no!
The euphoria of the cup win quickly dissipated as Pilks succumbed to an efficient side. Whether playing this game so early after Thursday evening had an effect is hard to say, but some of the Pilks players certainly looked a little leggy, perhaps unsurprisingly so.
Pilks survived a very early shout for a penalty when Meadows appeared to bring down a Golcar striker in the box, the referee seeing things very differently, booking the striker for a dive, a decision which brought relief and disbelief in equal measure.
Pilks simply couldn't get a foothold in the game and it was Golcar who were first to each available ball. Returning Pilks skipper Luke Sephton made a nuisance of himself up front much to the displeasure of the Golcar defenders and their supporters, but correctly without any censure from the referee.
It was the elegant Buddy Cox who opened the scoring mid way in the first half when he rose unopposed from a corner to head home for 0-1 The Golcar No7 made it 0-2 when he came inside from the right and rifled home a superb strike, again unopposed by any Pilks defender.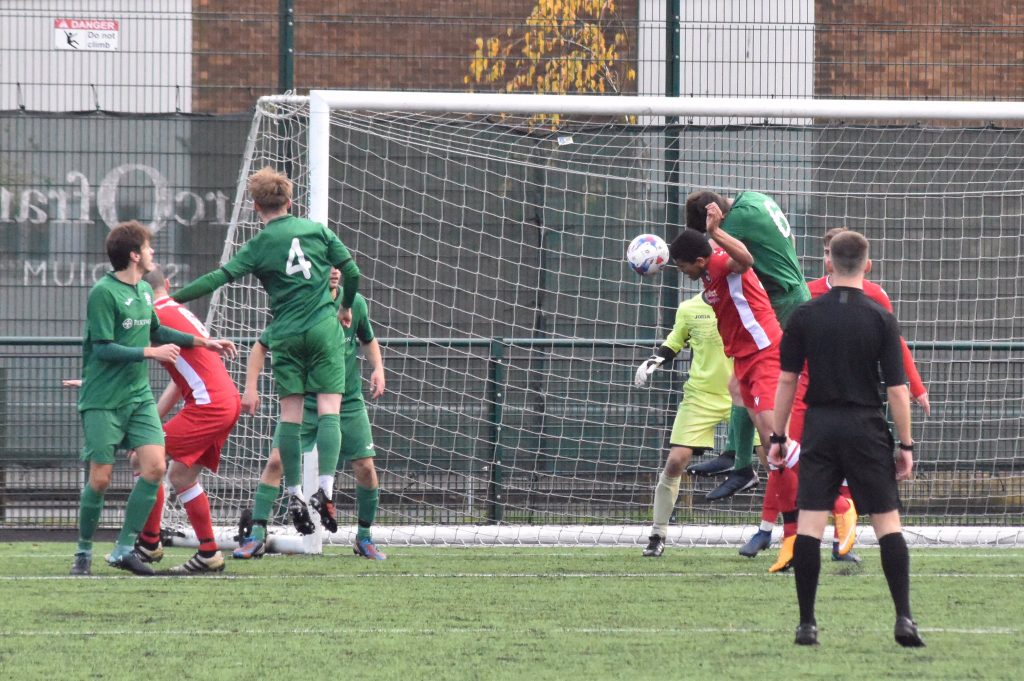 Pilks rallied and mid week hero Phil Marsh was unlucky when his strike hit the post. Then, incredibly Golcar striker Mike Fish took to his knees unopposed in the box and was rewarded with a penalty kick. Justice was served when Pilks young keeper Patrick McLoughlin saved the spot kick superbly.
This was looking ominous for Pilks until shortly before the break Marsh seized upon a Golcar poor clearance and drove a low shot into the corner for 1-2.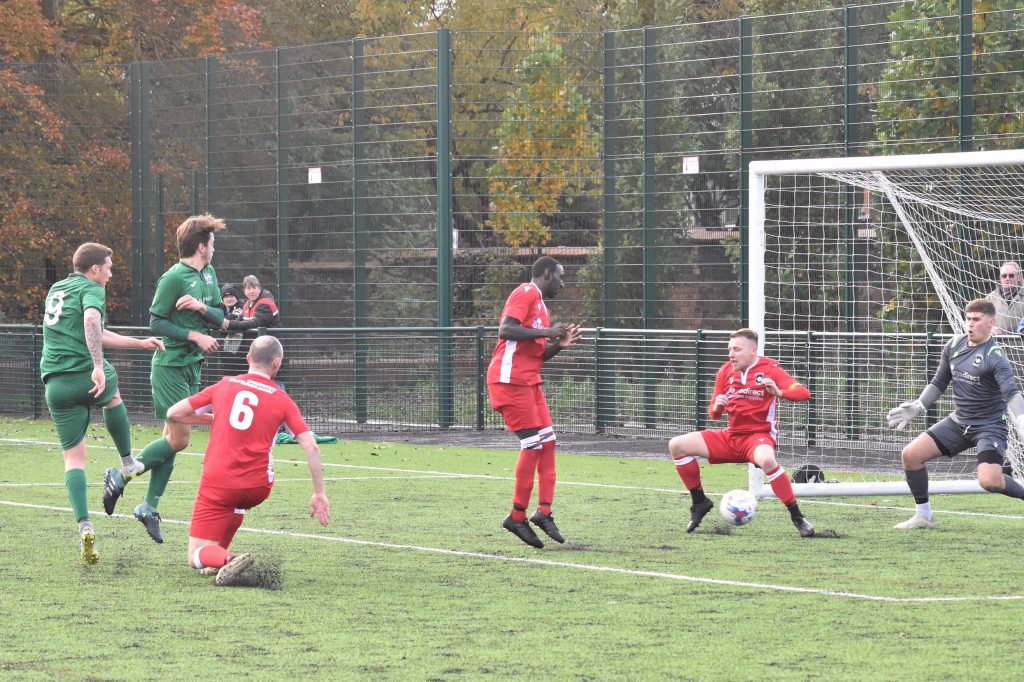 Pilks came out in the second half resolute to build on the goal but in truth they controlled possession early in the half without carving out many chances.
The one big chance did fall to Callum Laird who turned in the six yard area but wasn't able to finish. This proved costly as the game drifted away from them with Golcar adding three further goals. Pilks made changes introducing Karl Elias and Taylor Prescot, but the game proved beyond any changes made and we are left to ponder what went wrong.
It's a roller coaster ride at the moment, exciting definitely but lacking the required consistency of performance. They appear to be a match for any team in this league but not currently on a week-by-week basis.
Photos: @PaulMoran62