Pilkington FC 4-1 Bacup Borough FC

North West Counties Division One North, 1st February 2020
After last week's disappointing 2-2 draw, Pilks were back on track with a convincing 4-1 win over Bacup with Captain Luke Sephton scoring a stunning hat trick.
In the early exchanges, Dominic Whelan was unable to direct Phil Marsh's corner goal-wards and Pilks keeper Patrick McLoughlin had to tip a Kyle Siddal effort over the bar for a corner. This was entertaining stuff from both sides and on 16 minutes Bacup's Gervin spotted McLoughlin off his line and from the centre circle despatched an audacious attempt to chip him, the attempt just being tipped around the post.
On 27 mins another Marsh corner found Whelan again but his header went wide. There were signs though that Pilks were beginning to take control and on 33 mins Callum Laird turned his defender and unleashed a shot that flashed across the Bacup goalmouth. Somehow it remained 0-0.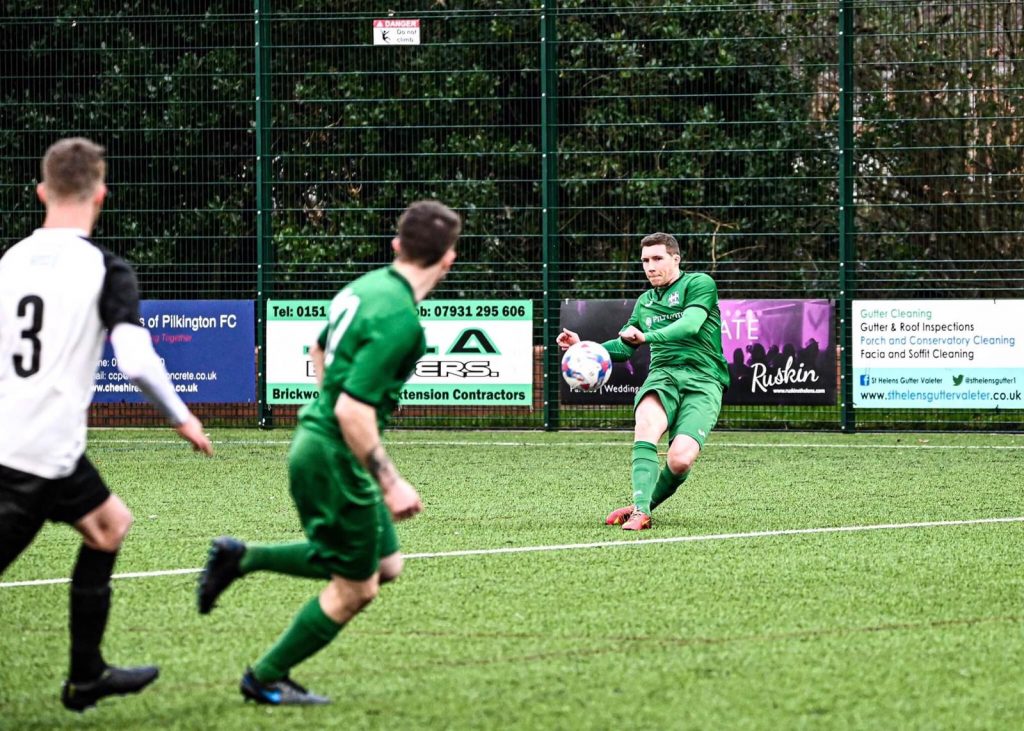 The breakthrough however came four minutes from the half when Marsh dispatched a free kick directly into the Bacup goal. There was also time for Pilks to fashion another chance when Taylor Prescott's direct run saw him play in full back George Atkinson whose shot went wide of the post.
It had been a good half of football and both teams had fashioned chances but the second half was to see Pilks take complete control of the game and demonstrate that most elusive skill of finishing chances.
There was a scary moment for Pilks on 59 mins when the wind caught hold of Hall's free kick which then came back off the post, still 1-0. Further half chances ensued for Pilks on 62 and 65 mins but neither effort troubled the Bacup keeper. Bacup's best effort came on 67 mins when a direct free kick by Gervin was well held by McLoughlin.
In the 69th min, after good work from Ben Maddocks, Sephton unleashed a shot from 25 yards that found the net unopposed. That was 2-0 and Pilks were looking good value for their lead.
Bacup responded on 79 mins with a good run by Gervin whose progress was ended illegally, the resulting free kick from Hall being well saved by McLoughlin.
Just a minute later Sephton struck his second of the game after fine work by Danny Greene ended with a left foot shot from 25 yds that went in off the post.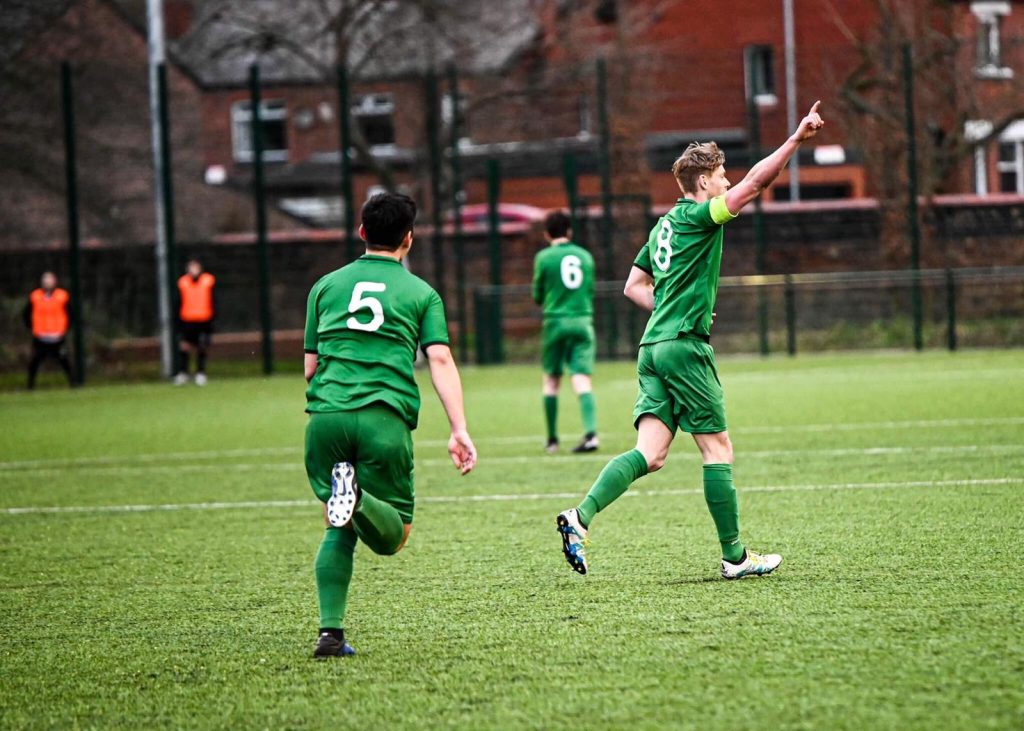 Sephton completed his amazing hat trick with another right foot finish into the top corner with minutes on the clock.
The last say on this game went to Bacup's Anthony Hall who fired a direct free kick into the roof of the Pilks net on 95 mins.
A strong second half from Pilks with some excellent team-work and clinical finishing from Sephton secured the points.
Team: Patrick McLoughlin, Nathan Moore, George Atkinson, Ben Maddocks, Miguel Gillam, Dominic Whelan, Daniel Greene, Luke Sephton (c), Phil Marsh Callum Laird, Taylor Prescott Subs: Paul Meadows, Liam Dodd, Karl Elias, Jack Davies
Attendance: 61