Ford Motors 0-3 Pilkington
Cheshire League Presidents Cup Final, Saturday 20th May 2017
Pilks completed their 2016/17 season by overcoming a tough Ford Motors team to lift the Cheshire League Presidents Cup. The game started well for Pilks and they had the ball in the net after just three minutes but the linesman ruled it offside.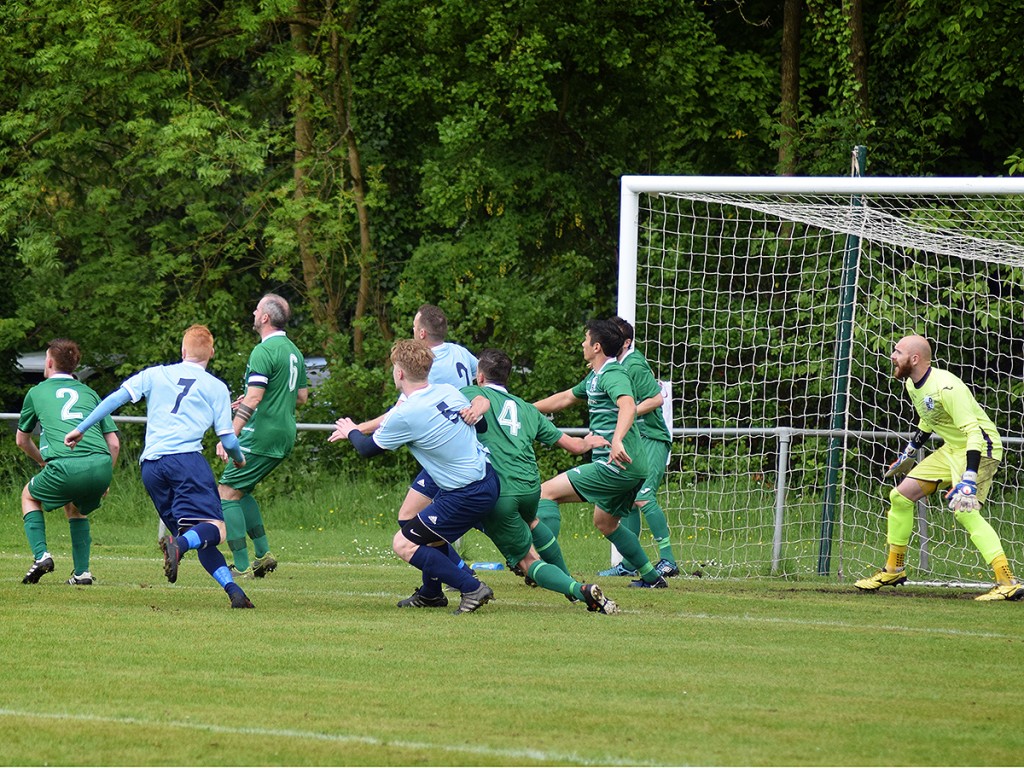 Although they were missing injured Matty Taylor and Captain Graham Boylan, a strike partnership that has produced 75 goals this season, Pilks still looked to have real cutting edge with Luke Sephton up front.
On 23 minutes he combined well with Jake Worrall and Brad Smailes but a mix up with Chris Clarke left them both waiting for each other to tap the ball into the net. Three minutes later and the Ford's keeper somehow saved Sephton's free kick without knowing much about it.
For the most of the first half it was Pilks who were knocking on the door and they got their opening on 35 minutes. The keeper fumbled a Jake Worrall cross and Adam Dixon provided the finish with a smart overhead kick.
Ford Motors 0-1 Pilkington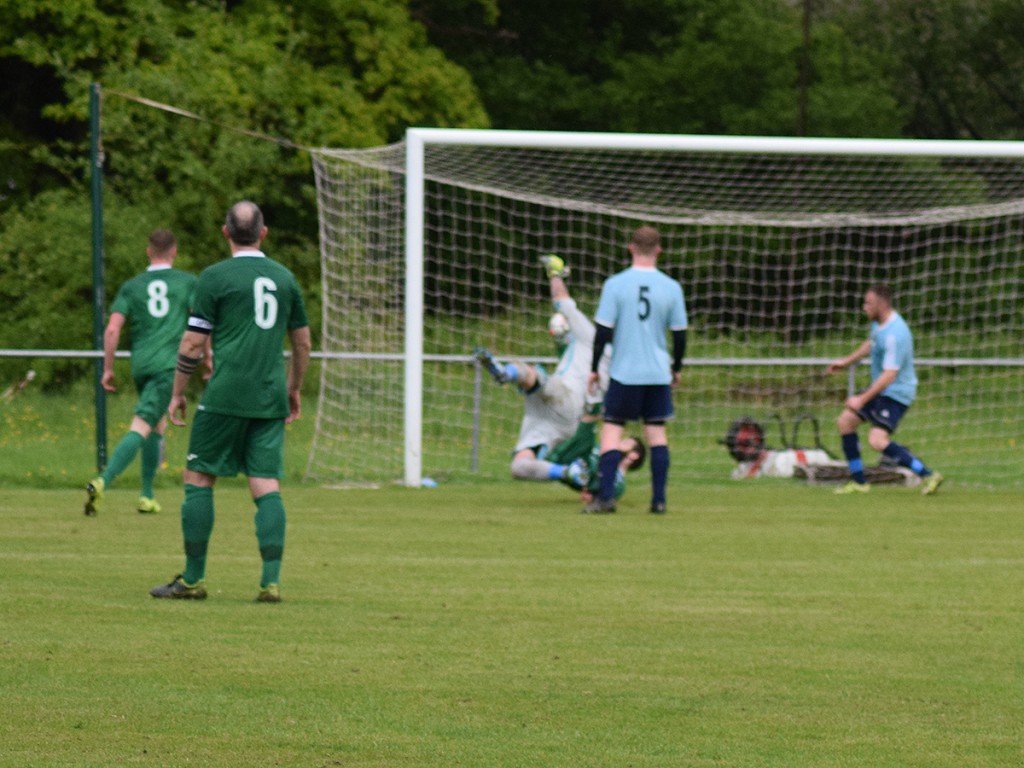 This goal somehow panicked Pilks and they let Fords take control in the last ten minutes of the half. They forced a good save out of Rob Cork with four minutes to go and then the moment of the match was Cork's outstanding point blank save when the Ford's forward seemed destined to score from a few yards out.
This shocked Pilks back into action and Sephton had his effort cleared off the line as the whistle was blown for half time.
Half-time: Ford Motors 0-1 Pilkington
Both teams came out in the second half with real vigour to attack. It was end-to-end play but despite all their enthusiasm Ford's couldn't find a way past the outstanding Rob Cork in the Pilks goal.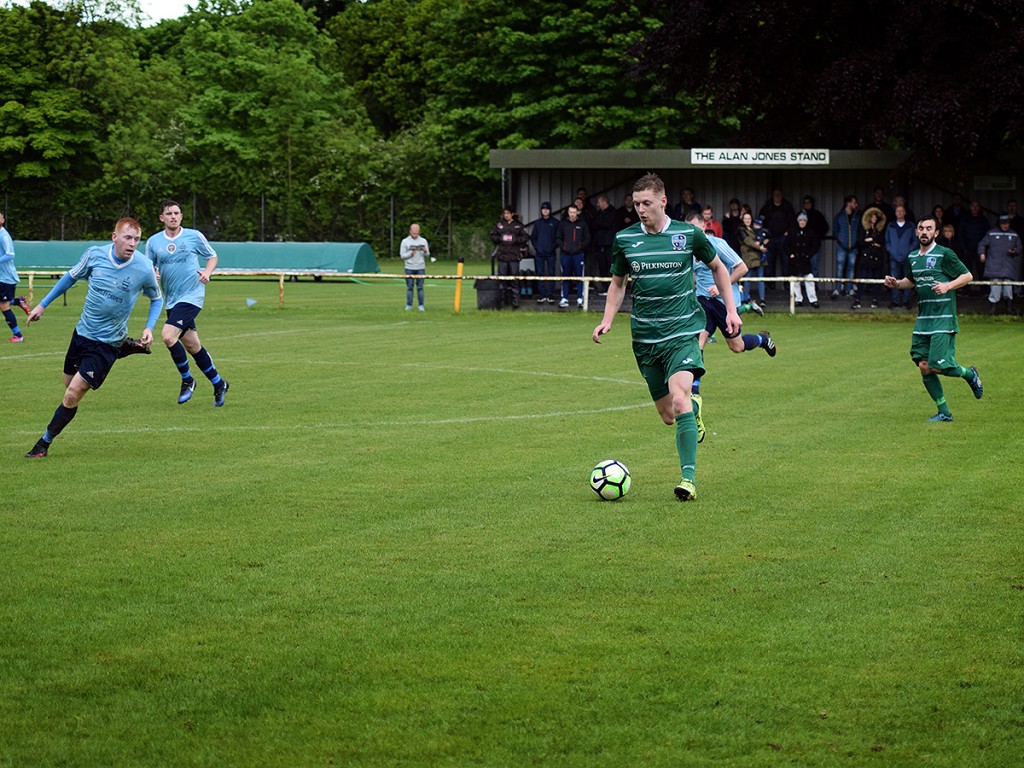 Up the other end and Luke Sephton was keeping the whole of the Ford's defenders busy. On 54 minutes he rattled the upright with a powerful shot and his great work down the wing produced a great chance for Smailes to extend their lead but he somehow scuffed his shot.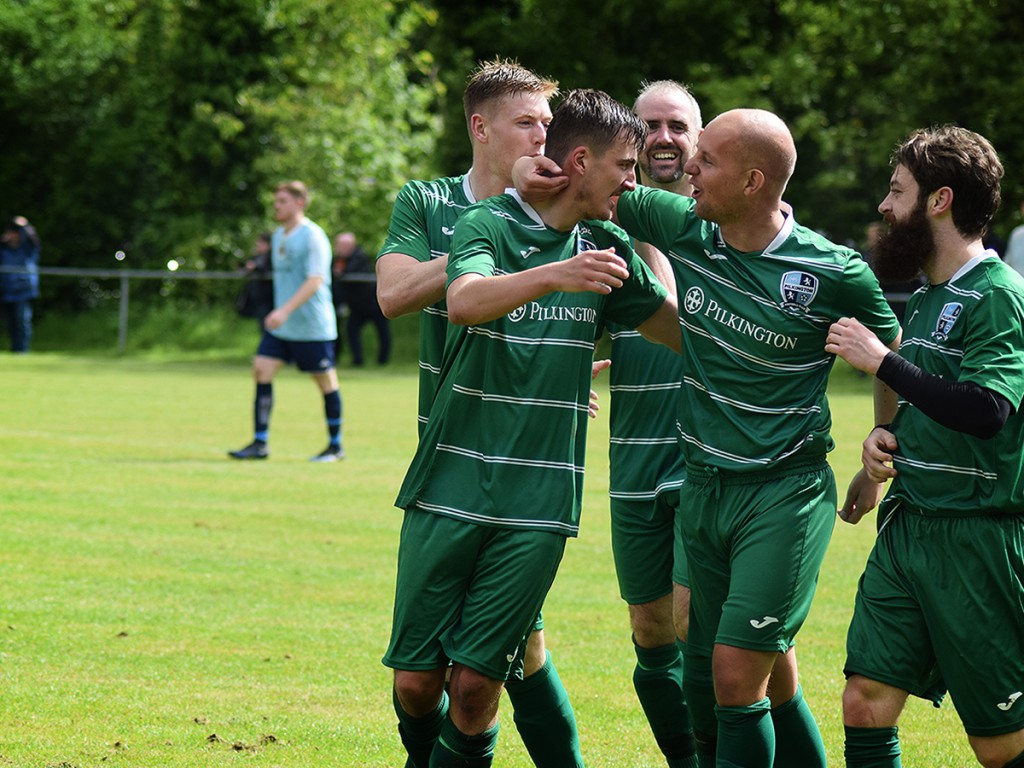 Pilks finally got their second goal with 8 minutes to play. A Danny Hughes corner was met by Luke McCausland's bullet header that flew past the Ford's Keeper. This was effectively the end of the contest and Pilks closed the game out 4 minutes later when Sephton again worked hard to win the ball back before passing to Smailes who finished well.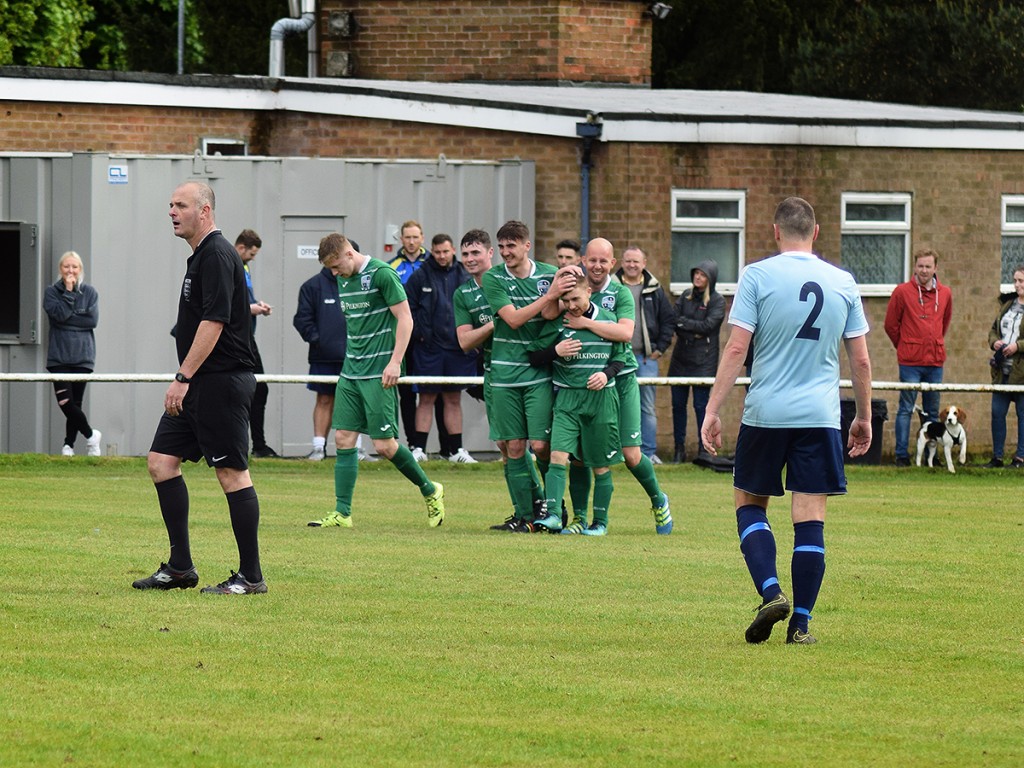 Ford Motors 0-3 Pilkington
Sephton still had time to force the keeper to pull off another good save and, whilst it was a pity he didn't get his goal, his performance was inspiring.
And so the season ends!! It's been a great campaign for Pilks and they will be back at it again after only a few weeks rest as they look to gain promotion back to the Cheshire League Premier Division.
Full-time: Ford Motors 0-1 Pilkington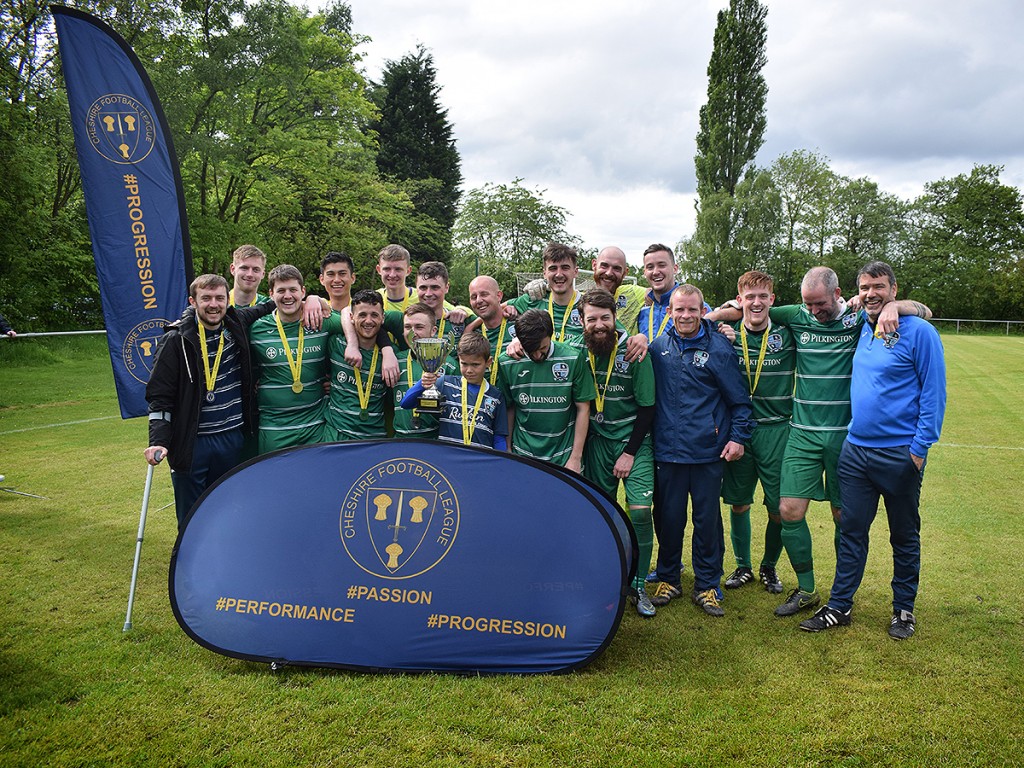 Team Line up: Rob Cork, Connah Killagllon, Miguel Gillam, Luke McCausland, Jake Worrall, Ian Frazer, Ian McBride, Luke Sephton, Chris Clarke, Adam Dixon, Brad Smailes. Subs: Danny Hughes, Chris Tingay, Dan Finlay