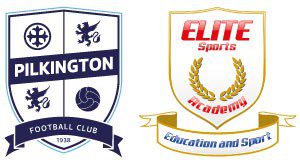 TRAIN, PLAY AND STUDY
Our Education Programme allows you to study whilst playing football full-time
Delivered by Elite Sports Academy it is specifically designed for players aged 16-18, to play, compete and study full-time for a Traineeship or a Level 3 OCR Technical in Sport
SCHOLARSHIP TRIALS FOR SEPTEMBER 2018 ENTRY
Wednesday 30th May 11am-1pm at Ruskin Sports Village
TO REGISTER YOUR PLACE - TEXT TIM ON 07717765270
16-18 EDUCATION PROGRAMME
The education programme provides a high quality experience for those who are interested in pursuing further education and a career such as coaching or other professions within the sport industry.
COACHING
All students receive 6-8 hours of professional football coaching per week. Our programmes are devised by UEFA and FA Licensed coaches who work to exacting standards to inspire confidence and develop technical skills.
MATCHES
Players will get their chance to put their skills to the test against the very best in the English Schools College League. Competing in weekly league matches and cup competitions provide invaluable experience for their development.
FACILITIES
To inspire top quality performance all training and matches take place on a first class 3G pitch at the ArcOframe Stadium at Ruskin Sports Village. Our classroom is also on site at the Sports Village and students will also have access to fitness training suites for strength and conditioning work. 
EXPERIENCE
All students will gain invaluable experience as they develop their skills, improving their physical, tactical and technical abilities. They will also get their chance to showcase their talent for selection for the Club's Youth, Reserve and First teams as well as a host of semi-pro clubs.
TEACHING
Study full-time on a range of stimulating and challenging Sport related Traineeships or Level 3 vocational courses. These are for students who intend to study for a degree or follow a career in the Sport and Active Leisure Industry.
Quality teaching takes place in your own dedicated classroom and our key focus is that all students gain the highest possible grades. As part of the course, learners will also be involved in a number of exciting external visits as well as guest speakers form specialist industry areas.
Elite Sports Academy is the most experienced academy provider in Merseyside
They have been offering quality education pathways for young people for the last 14 years and they successfully run academies with semi-professional clubs such as Marine AFC and Bootle FC.